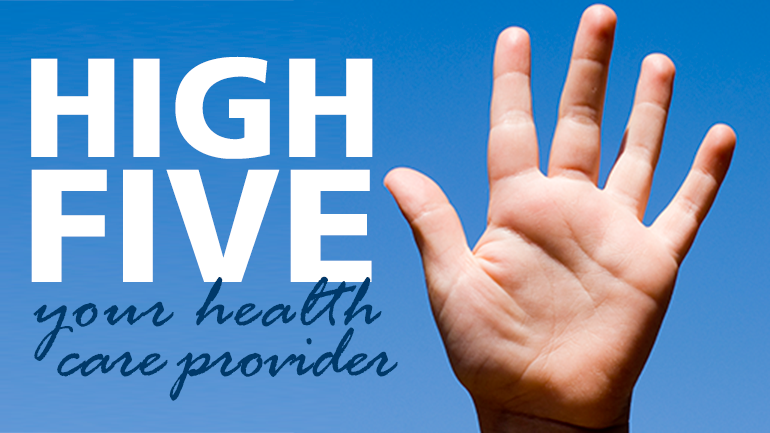 This week's high fives go to our amazing people at Burnaby and Royal Columbian Hospitals and the Kidney Care Centre.
Want to send a high five to your health care provider or Fraser Health team member? Leave a comment below or email feedback@fraserhealth.ca.
For Burnaby Hospital
I would like to commend the nurses for their care and attention, and a special praise for Lorleen. She was professional, paid attention to detail and was a beacon of hope during a difficult time for me. Nothing was too much trouble for her and she always found time to assist or answer my questions.
---
For Royal Columbian Hospital
My labour and delivery experience [was] exceptionally positive. Dr. Ubi's conduct and manner was what I remember most, as he fully explained things and was jovial throughout. A nurse named Kristin was working with us. Kristin was calm, kind and upbeat. She thoroughly explained what was happening and cheered me on. Kristin was with us each step of the way, and even decided to stay when another nurse came in to relieve her for her break as she worried that I would have the baby before she returned.
Both my husband and I commented in the days that followed that we would remember [Kristin] as a major contributor to the positive and calm experience of bringing our daughter into this world.
---
For the Kidney Care Centre
Dr. Torng and Rozina at the Kidney Care Centre go above and beyond. I must say these wonderful people deserve gold stars. They ensure that I have the best care possible. I am truly blessed. Thank you to all of you from the bottom of my heart.