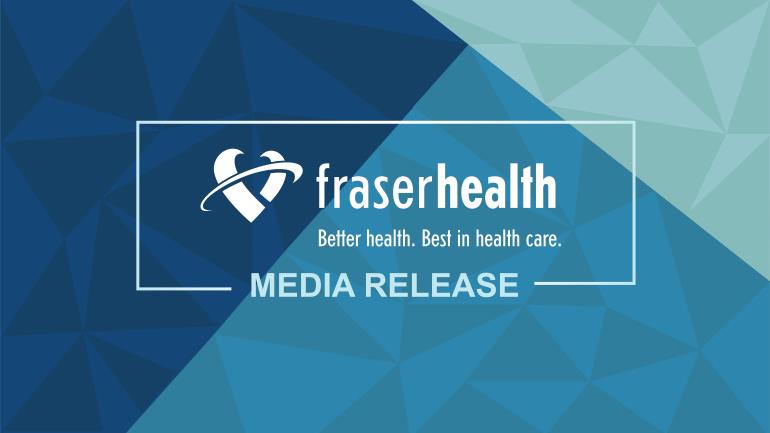 Residents of Burnaby will now have more choices when looking to access urgent and primary medical care.
BURNABY – Residents of Burnaby will now have more choices when looking to access urgent and primary medical care thanks to a new centre that will see people with minor medical concerns on evenings and weekends, minimizing the need for them to visit a hospital emergency room.
"The new Edmonds Urgent and Primary Care Centre in Burnaby will help address gaps in everyday health care and make sure that residents of Burnaby and the surrounding area have an easier time accessing the care they need," said Adrian Dix, Minister of Health. "Some Burnaby residents have been challenged to find a consistent primary-care provider and we are pleased to work with community partners to create a solution that brings enhanced access to primary care services from family doctors and nurse practitioners in a team-based care environment."
The new Edmonds Urgent and Primary Care Centre (UPCC) is a collaboration between Fraser Health, the Burnaby Division of Family Practice and PrimeCare Medical Centre. PrimeCare Medical staff will operate the centre, which is designed to deliver primary care and provide treatment for people with minor injuries and illnesses: conditions which do not need hospital-level care, but which do require medical attention within 12-48 hours.
The centre is located at #201-7315 Edmonds St. in Burnaby.
"Thousands of people in our community do not have a regular family doctor or nurse practitioner," said Raj Chouhan, MLA for Burnaby-Edmonds. "Opening this urgent and primary care centre will help families get the care they need while reducing congestion in emergency departments which is great news for people in our community."
This is the second urgent and primary care centre in the Fraser Health region and part of a network of centres across many cities in Metro Vancouver and the Fraser Valley.
"Our new Edmonds Urgent and Primary Care Centre is one of the many ways Fraser Health is improving access to health services for British Columbians," said Dr. Victoria Lee, president and CEO, Fraser Health. "It is part of our continued work to ensure people can access the services they need in the community, when they need it."
Burnaby's UPCC services will be delivered through a comprehensive interdisciplinary team to ensure patients seeking care are offered the right care by the most appropriate provider. The physician staffing model is based on a rotation of community-based general practitioners taking shifts in the centre. The staffing model will also include nursing and allied health professionals and coordination of services to support patients to prevent disease progression/escalation. Patients in Burnaby do not need a referral to access the centre. People can drop-in on a walk-in basis.
"We are excited to partner with Fraser Health, the Burnaby Division of Family Practice and the community of Burnaby family physicians to open the Edmonds UPCC," said Dr. Baldev Sanghera with PrimeCare Medical Centre. This centre is another great option for people to access co-ordinated after-hours care for their urgent medical needs that do not require hospital-level care when their family physician is unavailable."
For more information about the centre, visit fraserhealth.ca/urgentcare, or call 604-519-3787. Fraser Health will continue to open UPCCs on an ongoing basis. Please check careers.fraserhealth.ca for opportunities to work in these centres.
Quick Facts
Edmonds Urgent and Primary Care Centre is located at #201-7315 Edmonds St., Burnaby, in the PrimeCare Medical clinic.
The centre is open evenings and weekends and serves residents in the Burnaby region.
Centre is open weekdays: 5 p.m. to 9 p.m., Saturdays 2 p.m. to 8 p.m. and Sundays noon to 6 p.m. with a team of providers including nurses, social workers, and mental health clinicians.
The PrimeCare walk-in will continue to operate with general physicians at this site from 8 a.m. to 5 p.m. Monday to Friday; 8 a.m. to 2 p.m. Saturdays, and 8 a.m. to 12 p.m. Sundays.
It provides timely primary health care to treat minor pains (sore throats, earaches and upset stomachs), minor illnesses (fevers and infections), and minor injuries (sprains and small cuts needing stitches).
Staff can provide:

Mental health and substance use counselling
Connection to home health and home support services for vulnerable populations
Referrals to specialists and community services

The centre is not an emergency room and cannot treat serious or life-threatening injuries – patients should always attend their nearest hospital emergency department or call 9-1-1 in an emergency.
Media contact
For media inquiries, please contact:
media@fraserhealth.ca