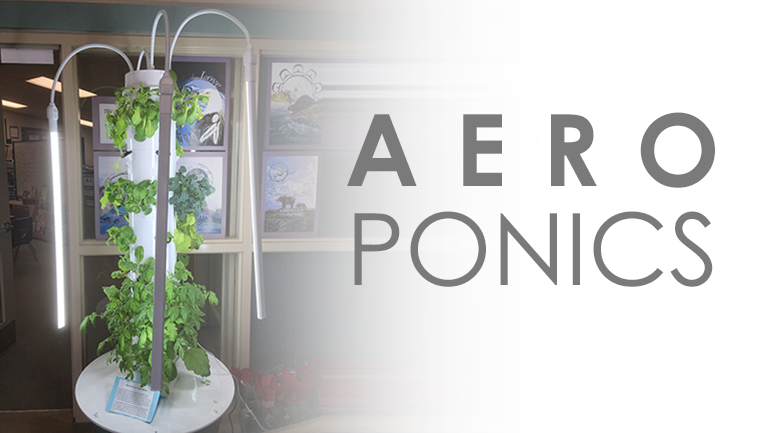 Gardening has gone high tech in ten schools in the Lower Mainland including seven schools in Langley, two in Surrey, and one in Pitt Meadows.
Elementary and secondary school students have been learning about a unique type of indoor vertical gardening using aeroponics by Tower Gardens thanks in part to generous grants from Vancity and Farm to School BC. Tower Gardens have been contributing to food literacy by learning about how food grows. Food literacy is a framework for healthy eating and includes food and nutrition knowledge, food skills and attitudes towards food.
What is Aeroponics?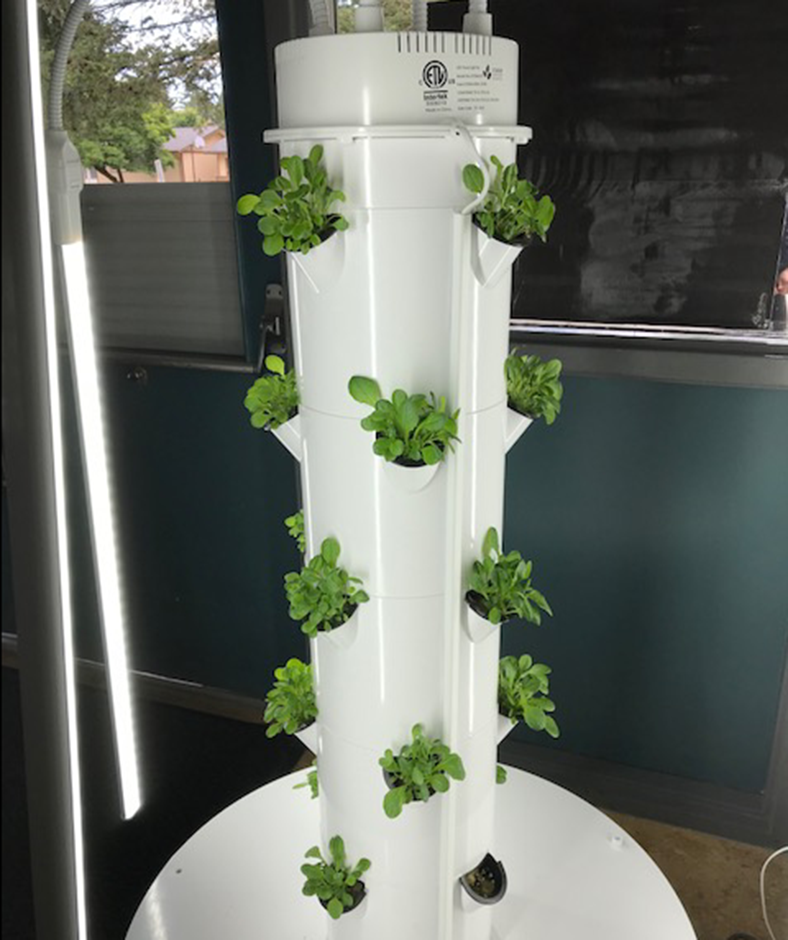 Aeroponics is the process of growing plants in an air or mist environment without the use of soil. A nutrient rich solution constantly bathes plant roots causing the plant to grow quickly. Each aeroponic tower garden has space for twenty plants and requires special growing lights for optimal growth. Leafy greens are typically ready for harvest in about three weeks!
Langley
In 2018, four schools in Langley began vertical gardening with two tower gardens in each school - Yorkson Creek, Aldergrove Secondary, James Hill elementary, and Wix Brown Elementary. Two of these tower gardens are located inside a school's cafeteria. Three more schools received a Tower Garden in 2019 – Short Reed Elementary, Langley Meadows Elementary and Noel Booth Elementary. Most of the tower gardens' produce goes towards students' lunch or breakfast programs. Teachers and students in Langley have reported that the vegetables that grow well in the tower gardens are leafy greens like lettuce, kale and spinach, and herbs like basil or parsley. They've found greens grow best if they don't put tomatoes and strawberries in the same tower, because both these plants take up so much of the water.
Surrey
In Surrey, Cindrich Elementary and Georges Vanier elementary schools piloted tower gardens this past school year. Staff in both schools have reported excitement and curiosity by students who enjoyed watching the plants grow from seed to plant and guessing when it was the right time to harvest the vegetables. Many of the students were given the opportunity to try produce they had never eaten before. In addition, some of the produce harvested was used in a breakfast program.
Pitt Meadows
During this past school year, tower gardens in Davie Jones Elementary in Pitt Meadows were housed in the front lobby for all to see. Staff report that the Tower Gardens are impressive. Leafy greens grown in the tower gardens were eaten by the students in their school lunch during the last week of June. Next year the Kindergarten class is planning to grow vegetables that will be used in the school-wide lunch program.
Learnings and Challenges
As with any gardening, tower gardens have presented some unique challenges and opportunities. For example, back-ordered growing lights caused a delay in the start-up. Some schools experienced fungus overgrowth and chemical concentration problems resulting in taking down the tower, cleaning and restarting it from scratch. Still other schools struggled to find teacher champions.
Despite the challenges, students have benefitted from tower gardens through first hand exposure to:
seeing vegetables grow from seeds to plants
learning how to harvest vegetables
tasting vegetables they grew themselves and
seeing the vegetables grown added to meals
All of these actions help to grow children's food literacy.
Working with schools and other sponsors, This project was supported by Fraser Health Population and public health dietitians and healthy school nurses.
---
Written in collaboration with:
Tamira Burton –Healthy Schools Public Health Nurse –Langley
Carole Chang –Public Health Dietitian – Langley, Pitt Meadows
Dorota Michalska –Healthy Schools Public Health Nurse –Pitt Meadows
Laura Ristock –Business Development Officer –Surrey School District