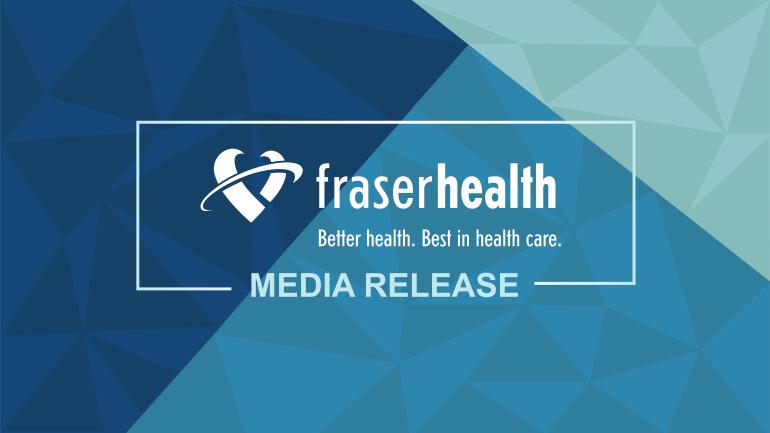 More space for improved care and enhanced services are on the way as construction is starting on an expanded emergency department at Abbotsford Regional Hospital and Cancer Centre.
"People in Abbotsford have been managing with an emergency department that is over capacity and continually congested," said Adrian Dix, Minister of Health. "The new area will help alleviate the overcrowding that has been happening at the hospital from the day it opened in 2008. The expanded emergency department will provide patients with timely emergency care in a modern space with state-of-the-art technology, and health-care workers will finally get the space they need to help patients."
With more space, redesigned work and patient flow, the expanded emergency department will provide quality emergency care in spaces better designed to meet the growing needs of the population. The space will include new trauma bays and 12 new patient exam rooms. There will also be renovations to the triage area, dedicated stretcher bays and relocation of the ambulance bays to be next to the new emergency department. To provide patients and their families more comfort while receiving services, the expansion also includes additional lounge areas and bathrooms.
"As the Abbotsford community continues to grow and change, so does the demand for emergency care. Bringing this project to life is an important milestone in expanding our emergency services," said Dr. Victoria Lee, president and CEO of Fraser Health. "This expansion builds on the creation of a dedicated area for mental health and substance use patients that provides a specialized level of care in a safe and welcoming environment."
The new emergency department is designed to better identify and co-ordinate care for patients from the moment they arrive with a re-designed registration and triage area with a focus on increased privacy. The expanded space will also have additional space for staff to work and a designated registration desk for Emergency Health Services, such as ambulances. By making these changes, people will access the care they need safely and efficiently.
Total cost of the project is $16.25 million, with $15 million funded by the provincial government, and $1.25 million by the Fraser Valley Health Care Foundation.
"We are excited to have construction start on the expansion of the emergency department in Abbotsford," said Elizabeth Harris, executive director of the Fraser Valley Health Care Foundation. "Through the generosity of our donors, we are able to provide support for critically important medical equipment to ensure patients can receive quality health care here in the Fraser Valley."
Kinetic Construction Ltd. was selected as the builder for the project. The company will start construction in fall 2019 with a projected completion date of summer 2021. During the renovations, the emergency department will remain open to provide patients and families with the very best care.
The expanded emergency department at Abbotsford Regional Hospital and Cancer Centre is part of the Province's commitment to build capacity to support a growing community and aims to improve timely access to quality, patient-centred care across the region, as part of an extensive network of health services and facilities.
Quick Facts:
In 2018-19, the emergency department at Abbotsford Regional Hospital and Cancer Centre saw over 77,000 patients, a 13% increase since 2013-14.
Emergency departments are being expanded at five Fraser Health hospitals, including Abbotsford Regional Hospital and Cancer Centre, Burnaby Hospital, Eagle Ridge Hospital, Langley Memorial Hospital and Peace Arch Hospital.
Emergency departments are available 24/7 for people who have been in a major accident or are experiencing:

trouble breathing or catching their breath
severe abdominal or chest pain/pressure
weakness or tingling on one of the body
loss of consciousness
heavy bleeding.

With over 35 years of experience, Kinetic Construction Ltd. is a B.C.-based employee-owned company that has completed hundreds of projects.
Fraser Health and Ministry of Health Media Contact
Fraser Health Media Relations
Media@fraserhealth.ca
Ministry of Health
Communications
250-952-1887 (media line)
Jen Holmwood
Deputy Communications Director
Press Secretary
Office of the Premier
250-818-4881