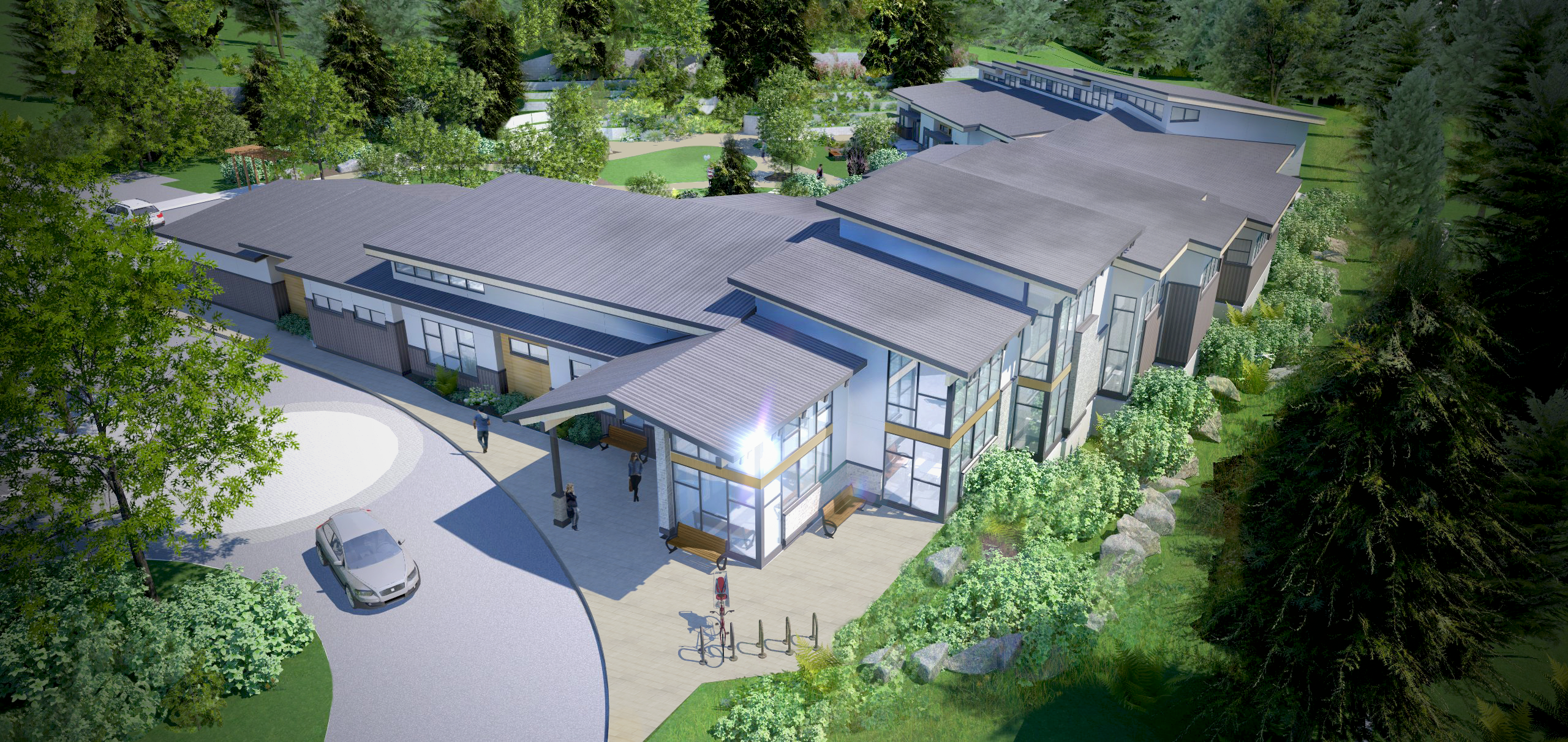 Construction is starting this month on a new 15-room hospice residence in Langley at 219a Street and 52 Avenue. Residents in need of end-of-life care will soon have increased options for community hospice care closer to home.
Residents in need of end-of-life care will soon have increased options for community hospice care closer to home.
"This next step in the construction of the new Langley hospice residence will increase options for end-of-life care in the community by 50% to ensure that residents have access to personalized care and supports when they need it most," said Adrian Dix, Minister of Health. "High-quality, compassionate hospice services play a fundamental role for people as they reach the end of their life, and our government is committed to supporting our community partners in bringing important projects like this one to completion."
The B.C. government, through Fraser Health and BC Housing, is providing $5 million toward the hospice. The Langley Hospice Society is providing $2.28 million through community support and donations. The Province, working through the BC Centre for Palliative Care, is providing $900,000 and the Township of Langley is providing $219,000 as a grant/waiver of municipal charges. Fraser Health will continue to provide operational funding at the new residence.
"The new Langley hospice will provide people a comfortable home with compassionate and accessible end-of-life care and services," said Selina Robison, Minister of Municipal Affairs and Housing. "For people in Langley, this means people will receive the very best care during their final days, and their families will receive the emotional support and services they need close to home."
When the facility is completed in summer 2021, the new residence will replace the 10 hospice beds currently on the Langley Memorial Hospital campus, allowing those 10 beds to be repurposed for long-term care.
Dedicated and specially trained staff from Fraser Health will provide clinical care and services for patients. Emotional and practical support for patients and families will also be provided by Fraser Health staff, alongside Langley Hospice staff and volunteers.
The new hospice space is designed to provide individuals, families and caregivers with the means to access palliative and end-of-life care in a comfortable environment. The hospice will include specialized care spaces and private rooms with outdoor access for each resident.
Families of residents will be able to access comfortable and quiet spaces in the hospice to support their specific needs, with areas such as a dedicated sanctuary, family kitchen, laundry and washroom. The new residence will also include the community's first bariatric room.
The new Langley Hospice residence supports Fraser Health's plan to expand and enhance specialized care options and meet the needs of the area's communities.
Quotes:
Dr. Victoria Lee, president and CEO, Fraser Health
"We're excited to partner with the B.C. government, BC Housing, Langley Hospice Society, BC Centre for Palliative Care and the Township of Langley in expanding essential hospice services in Langley. This new hospice is an important investment in quality end-of-life care that focuses on providing comfort and quality of life to people as they reach the end of their life."

Kathy Derksen, board president, Langley Hospice Society
"We are so grateful for the incredible support we have received from our community, donors and funding partners to help make this new 15-bed hospice residence a reality for our community. The end-of-life journey is not just about dying, it's about living well, right to the end. Caring for people at the end of life means enabling them to live out their final days as they wish, surrounded by those they love. This new Langley hospice residence will help ensure access to care and support, in a home-like environment for individuals, and their families, when they need it most."

Dr. Eman Hassan, executive director, BC Centre for Palliative Care
"I am pleased to see the expansion of hospice palliative care in Langley to support people and their families affected by life-limiting and terminal conditions. Our $900,000 investment will help create the 15-bed Langley hospice residence, and this will help more people who experience challenging and emotional times to have access to quality hospice palliative care in the community and closer to home."

Jack Froese, mayor, Township of Langley
"Langley Hospice Society has played a vital role in our community for more than 35 years, and so many people have benefited from its exceptional care, support, and resources. This much-needed new facility will allow hospice to provide compassionate palliative care to even more residents in our growing community during their time of need. The Township of Langley was pleased to contribute to this valuable project and is excited to see construction begin on the new freestanding, permanent hospice residence."
Learn more about this project and check out the latest photos on the New Langley Hospice page.
For media inquiries, please contact:
media@fraserhealth.ca