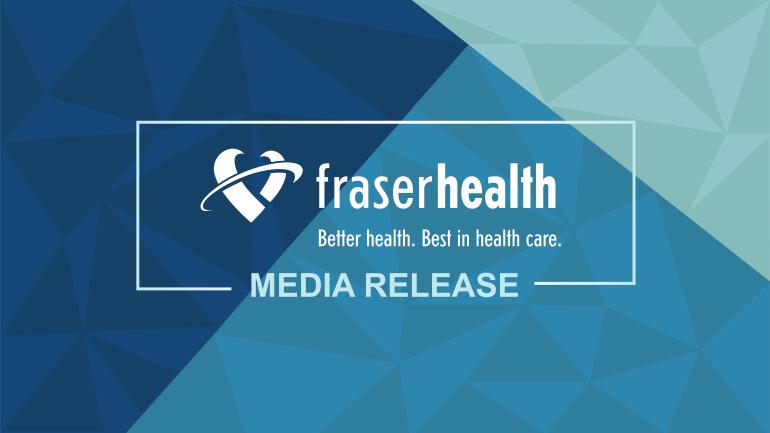 A new resource that maps climate change-related health vulnerabilities in our communities aims to enhance collaboration among Vancouver Coastal Health (VCH), Fraser Health and municipalities.
The climate vulnerability index—developed by a team of University of British Columbia (UBC) faculty of medicine researchers — measures how susceptible communities in the VCH and Fraser Health regions are to the health effects of extreme heat, wildfire smoke, flooding and air pollution.
"We know that climate change is affecting the health of British Columbians, and will continue to pose challenges in the future," said Adrian Dix, Minister of Health. "The work of the UBC's faculty of medicine researchers team, VCH, and Fraser Health will help communities and governments better understand and respond to the climate change-related health risks at a local level. I thank everyone involved for their on-going commitment to improving the health outcomes of the people in this province."
"Climate change is one of the biggest challenges facing our communities," said Dr. Michael Schwandt, VCH Medical Health Officer. "We can use the information from the index to work with municipalities to build up their capacity to respond. For example, we can see which communities may be affected more by heat, and work with municipalities to develop response plans in those communities, such as opening cooling stations for people during a heat wave."
Climate change is already impacting the lives of British Columbians and the frequency and severity of climate-related hazards are expected to climb in the coming decades. These hazards are associated with premature death, infectious disease, heart and lung disease, and cancer. These risks disproportionately affect certain populations, including children, seniors, and people with low incomes.
"The maps highlight how climate hazards affect everyone, but disproportionately impact those affected by social determinants of health, like low income or racism," said Dr. Alex Choi, Fraser Health Medical Health Officer. "As we work together to respond, it will be vital to prioritize the populations who are more likely to experience climate-related health risks so that we don't worsen inequities."
"Mapping vulnerability to the climate hazards that are relevant for our region can help target public health resources to the people and places most likely to be impacted," said the project's lead researcher Michael Brauer, a professor in UBC's School of Population and Public Health.
VCH and Fraser Health are sharing the index with municipalities, regional districts, First Nations, community organizations and other partners to work together to build more resilient communities. The project's findings are available to the public and can be viewed through an interactive, user-friendly website that walks visitors through each of the climate-related risks for their communities.
Data from each community was used to calculate scores for exposure, sensitivity and adaptive capacity, which were then summarized to form an overall vulnerability score. The UBC research team collected more than 35 indicators and reviewed more than 280 epidemiological papers to create the vulnerability maps. Over time, the maps will be updated to reflect community preparedness, and changing demographics.
Vancouver Coastal Health (VCH) is responsible for the delivery of community, hospital and long-term care to more than one million people in communities including Richmond, Vancouver, the North Shore, Sunshine Coast, Sea to Sky corridor, Powell River, Bella Bella and Bella Coola. VCH also provides specialized care and services for people throughout B.C., and is the province's hub of health care education and research.
Fraser Health is responsible for the delivery of hospital and community-based health services to over 1.8 million people in 20 diverse communities from Burnaby to Fraser Canyon on the traditional territories of the Coast Salish peoples. Fraser Health has nearly 40,000 staff, medical staff and volunteers dedicated to serving patients, families and communities to deliver on the vision: Better health, best in health care.
The University of British Columbia is a global centre for research and teaching, consistently ranked among the top 20 public universities in the world. Since 1915, UBC's entrepreneurial spirit has embraced innovation and challenged the status quo. UBC encourages its students, staff and faculty to challenge convention, lead discovery and explore new ways of learning. At UBC, bold thinking is given a place to develop into ideas that can change the world. For more information, visit www.ubc.ca or follow us on Twitter @UBC.
For media inquiries, please contact:
media@fraserhealth.ca