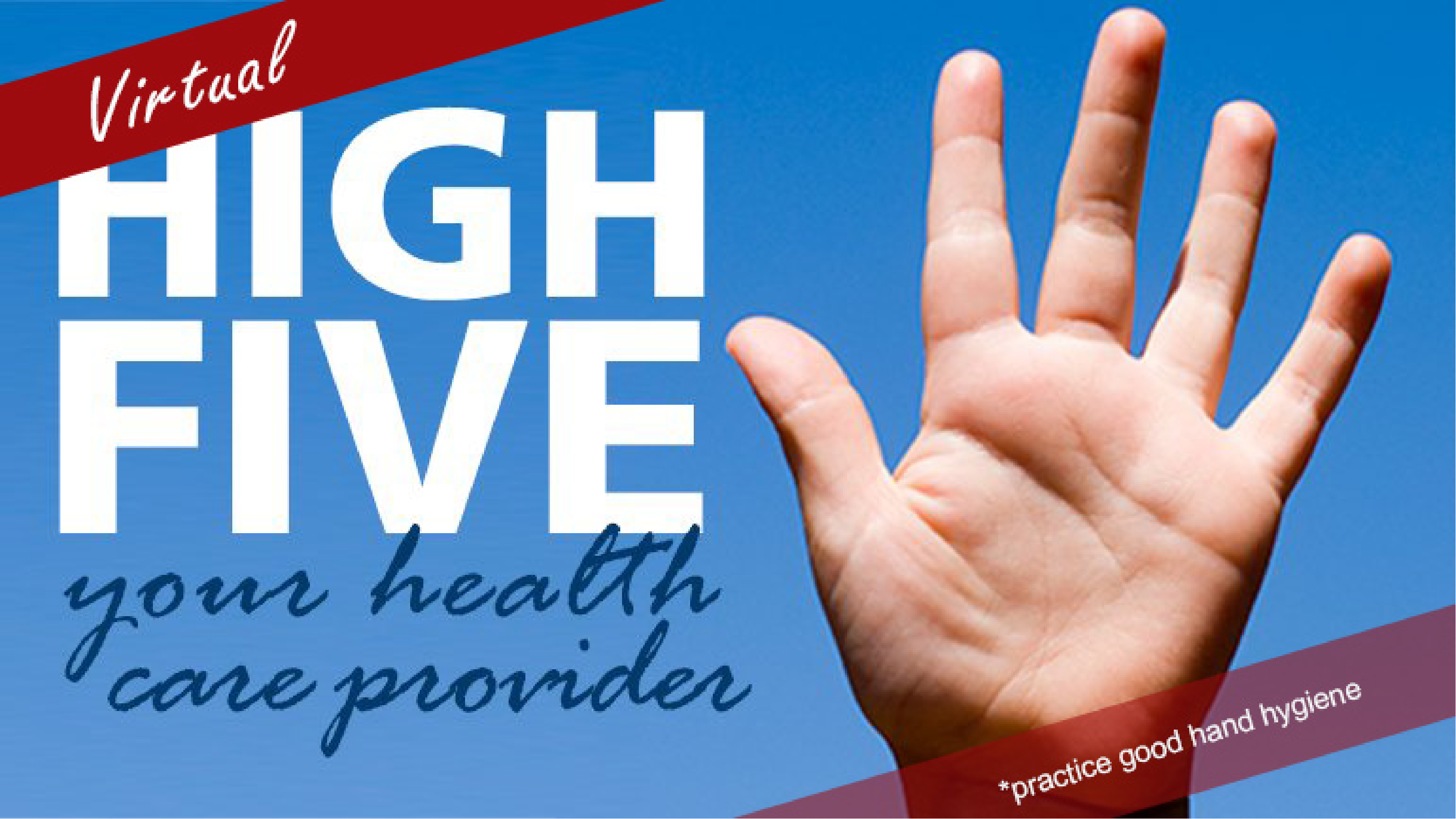 This week's high fives go to our amazing people at the Surrey COVID-19 Test Collection Centre, Abbotsford Regional Hospital and Cancer Centre, Ridge Meadows Hospital and Burnaby Hospital.
Want to send a high five to your health care provider or Fraser Health team member? Leave a comment below or send us your story here.
For
Surrey COVID-19 Test Collection Centre
I visited the Newton COVID-19 testing site for a test and the nurses were so amazing! They were friendly, kind and happy! The staff were just a breath of fresh air during this pandemic. Try heroes!
Truly, thank you for making that experience, not that bad, and for being amazing people.
---
For
Abbotsford Regional Hospital and Cancer Centre
I went to the emergency at Abbotsford Regional Hospital and Cancer Centre and I was admitted, had surgery and was discharged.
I had good care while I was there but four nurses stood out as exceptional during my stay. Serena in emergency, Samantha, Katie and orthopedics nurse practitioner Daniela in Baker 3. All were kind and knowledgeable … and took the time to listen and explain. Serena and Katie both stand out as going the extra mile to make life easier for their patients!
Thank you.
---
My dad had surgery at Abbotsford Regional Hospital and was discharged through the Surgical Daycare Unit. His nurse Rob, was amazing. He called [me] frequently with updates during my dad's recovery and included family in planning. Rob was friendly, competent and helpful. [I was] so grateful to have him care for my family member.
---
For Delta Hospital
In April 2019, my preemie infant son was brought in to Ridge Meadows Hospital because he stopped breathing. It was a long ordeal but we ended up figuring out it was a common cold. Without the AMAZING help of a retired nurse, Joan, who worked [part-time], and the respiratory therapist, Stacey – my son may have succumbed to his infection and passed away. I cannot thank these two women enough.
Thank you from the bottom of my heart!
---
For

Burnaby Hospital
I was at Burnaby Hospital for surgery.

I had excellent care from start to finish. My surgeon was Dr. Dunwoody, who did a great job, as did the whole team. I just want to give a shout out to all the nurses that took care of me before and after.