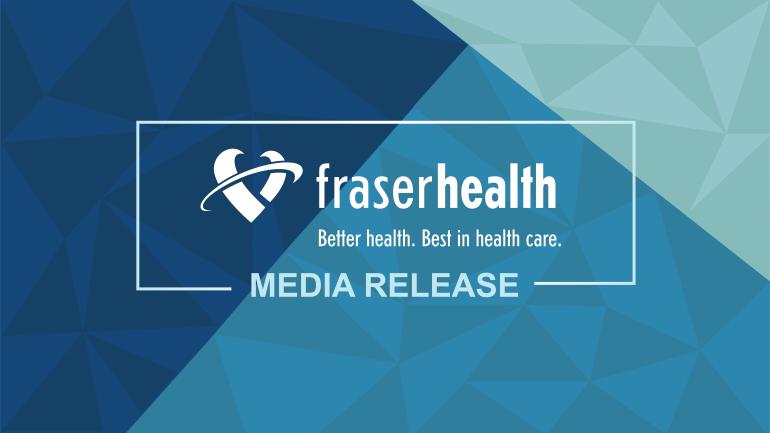 People in Burnaby living with severe mental health challenges will soon have access to a broader range of specialized supports with the assembly of a new Assertive Community Treatment (ACT) team.
"This has been a challenging year for everyone and there are big needs right now," said Minister of Mental Health and Addictions Sheila Malcolmson. "People need options and they need our compassion. Continuing to build a mental health care system that works for everyone is a priority and expanding Assertive Community Treatment teams helps to connect people with the vital services they need."
Launching next spring, the ACT team will provide individualized, recovery-oriented outreach mental health services. The team will provide flexible, community-based support for adults with serious and persistent mental illness that makes it difficult to manage their daily living.
Along with mental health challenges, they may struggle with substance use and have difficulty connecting with, or responding well to, traditional outpatient mental health and rehabilitation services that are generally offered in an office setting.
While the majority of people living with mental health and substance use concerns can be supported by a range of community-based services, ACT teams provide highly-specialized support to a comparatively small number of adults who are vulnerable and have complex needs. Examples include difficulty managing day-to-day tasks most of the time, many visits to hospital emergency departments, or frequent use of police and ambulance services.
This builds on an announcement made by the Province in September for six new ACT teams. To date, 28 ACT teams have been announced in communities throughout B.C.
"Mental health support is not one-size-fits-all. The addition of the sixth ACT team enables us to provide highly specialized wraparound services to meet the unique needs of the most complex and vulnerable patients," said Fraser Health president and CEO Dr. Victoria Lee.
ACT teams include clinicians, nurse practitioners, and housing outreach workers who connect people with services to find and maintain housing, and address their mental illness, substance use, general health and other needs. Twelve clinical staff and an administrator will be hired for the new ACT team and recruitment is underway.
This team of qualified professionals will help people with housing needs and accessing medical care; substance-use counselling and accessing treatment; life skills support; medication delivery; grocery shopping; social and recreational events; help finding employment; and many more needs.
A majority of the team's services are delivered in settings such as a person's home, shelters, drop-in centres or parks. ACT clients can self-refer or be referred by B.C. Housing, shelters, RCMP, community service organizations and other partners.
Burnaby's ACT team will build upon the learnings and successes of five ACT teams serving Abbotsford, Maple Ridge, Mission, New Westminster, North Delta, Surrey and the Tri-Cities.
For more information, visit the Assertive Community Treatment team page at fraserhealth.ca/mentalhealth.
For media inquiries, please contact:
media@fraserhealth.ca