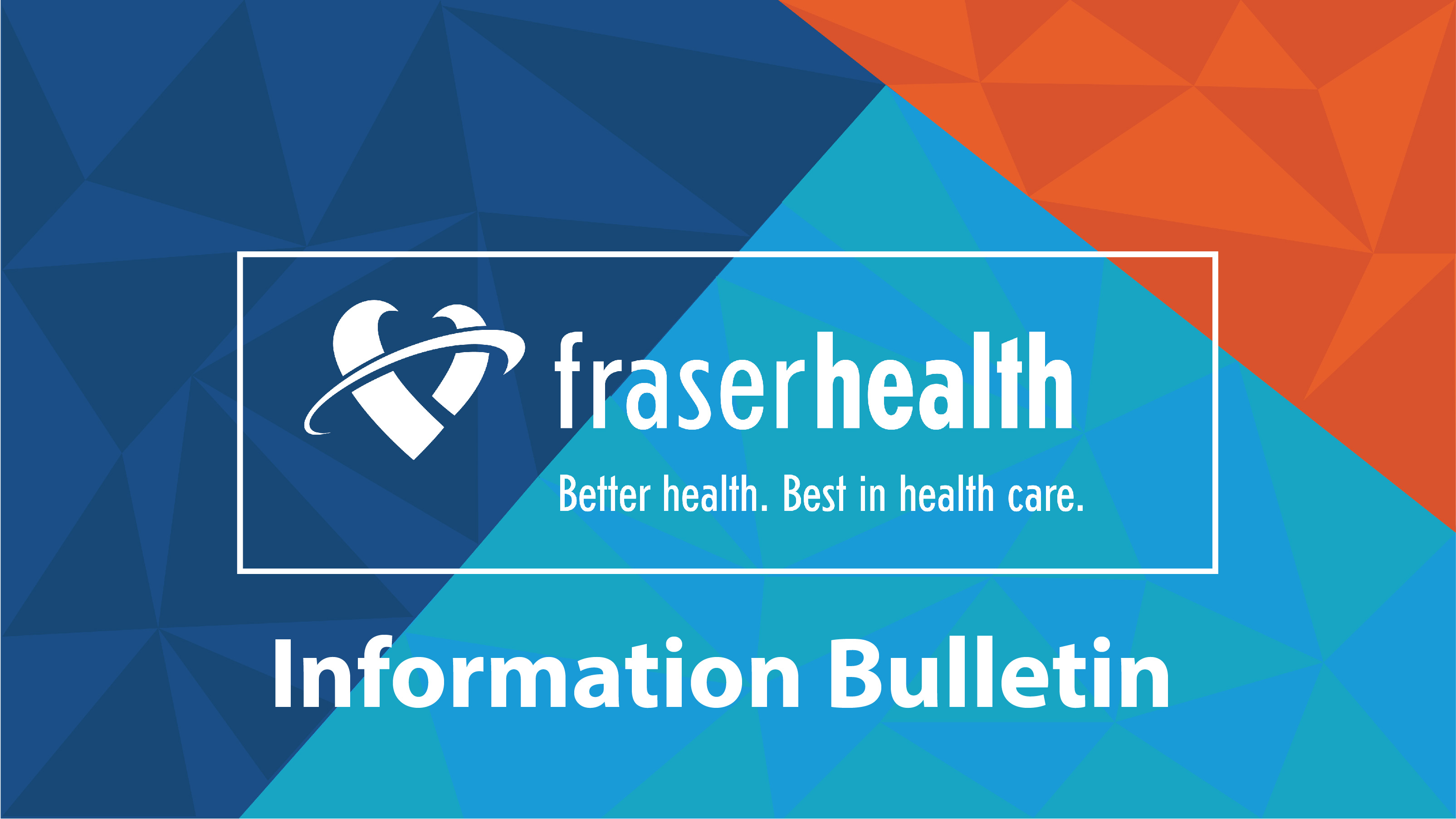 Fraser Health is sharing the following updates on Langley Lodge and Nicola Lodge:
Langley Lodge
The COVID-19 outbreak has been challenging to control at Langley Lodge due to complex factors such as the outbreak being on a behavioral stabilization unit. We offer our sincere condolences to the families that have lost their loved ones during this time.
Over the past several weeks, Fraser Health has been supporting and offering guidance to Langley Lodge, a contracted long term care facility owned by the Langley Care Society. Today, we have appointed our own Director of Pandemic Response to provide oversight of COVID-19 response at Langley Lodge. We have been working very closely with Langley Lodge and this decision was made to further support the facility leadership and staff. In addition to the COVID-19 outbreak control measures, we are deploying our ultraviolet germicidal irradiation (UVGI) machine to the site with infection control specialists. Additional nurses and care staff are also deployed to ensure resident care needs continue to be met.
Nicola Lodge
A resident has tested positive for COVID-19 at Nicola Lodge, a long term care facility. The site is located in Port Coquitlam and is owned by Sienna Senior Living. The resident is in isolation in their home in long term care. To support this contracted service provider, Fraser Health is taking a number of actions to support and guide the site during their outbreak. With the support of a SWAT team, Fraser Health has implemented enhanced control measures to be followed at this site.
For more information about COVID-19, please visit fraserhealth.ca/covid19.
For media inquiries, please contact:
media@fraserhealth.ca