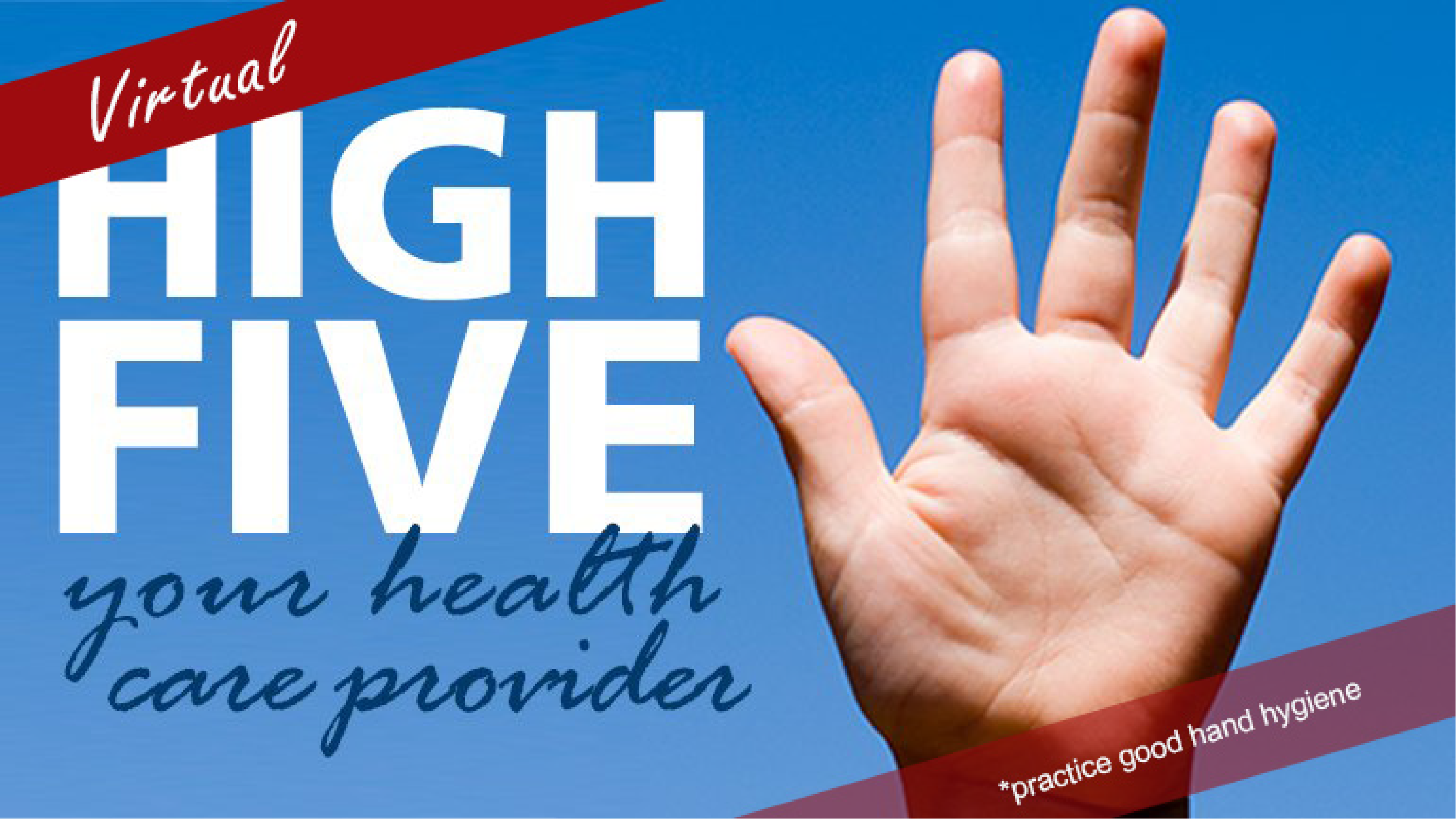 This week's high fives go to our amazing people at Abbotsford Regional Hospital, Eagle Ridge Hospital, Surrey Memorial Hospital and Fraser Health.
Want to send a high five to your health care provider or Fraser Health team member? Leave a comment below or email feedback@fraserhealth.ca.
For Abbotsford Hospital
I would like to thank all staff at Abbotsford Hospital, [with a] big thank you to [my] surgeon as well. The ambulance workers that night were amazing….thank you.
---
For

Eagle Ridge Hospital
I feel obliged to let you know how impressed I was with the care and concern I received both in emergency and in the monitored care unit. It was obvious that patient's well-being was uppermost in everyone's mind and my every need was responded to and met immediately and with a smile.
I hope my gratitude can be passed along to all the staff involved.
---
For

Surrey Memorial Hospital
I just wanted to applaud all the staff that we came across during our stay at Surrey Memorial Hospital…We had a journey from the pediatric emergency room to pediatric unit to the operating room and post anesthesia care unit in less than 24 hours. All the staff from beginning to end were professional and compassionate.
It is not easy managing a preschooler in this situation. Again, BIG THANK YOU.
---
For Fraser Health
I was in day surgery….I would like to say that I had the benefit of being looked after by the best that B.C. and maybe Canada has to offer. True professionals. I'm grateful for their time. [The procedure] of course causes a bit of anxiety, but I had plenty of support from the staff at every level. Thanks for a great job.