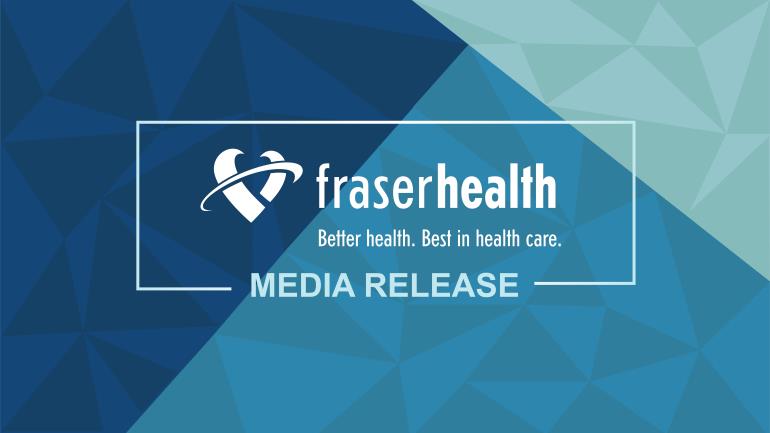 People living in Langley will soon have better access to emergency services as the construction of an expanded emergency department at Langley Memorial Hospital completes.
"The current emergency department was built in 1986, and since that time, visits have increased from 25,000 to more than 44,000 per year," said Adrian Dix, Minister of Health. "As Langley continues to grow and thrive, the expanded emergency department at Langley Memorial Hospital will be able to keep up with the increasing demand for emergency services, and I look forward to the official opening of the ED in May."
The expanded emergency department will increase patient treatment bays from 31 to 49. The number of trauma bays will increase from one to two. As well, it will include a separate pediatric waiting area for children, and a new entrance that separates walk-in patients from those who arrive by ambulance.
A new dedicated, separate treatment area has been built for patients with mental health and substance use needs.
To minimize the risk of infection, additional handwashing stations, utility rooms, a decontamination area and an isolation room are being added.
"I'm proud our government took such fast action to expand the emergency department," said Megan Dykeman, MLA for Langley East. "Many people in our community rely on the hospital emergency department, and it's great to know we are closer to having it ready for patients."
The provincial government, through Fraser Health, is providing $29.32 million toward the project. The Langley Memorial Hospital Foundation is contributing $10 million, which includes a $1.5-million contribution from the Langley Memorial Hospital Auxiliary.
"The need for an expanded emergency department was in our community for a number of years," said Andrew Mercier, MLA for Langley. "I thank all those who helped make it happen, and because of their efforts, we are almost ready to open the expanded facility, a place that will help save lives."
---
Quotes:
Sheila Malcolmson, Minister of Mental Health and Addictions –
"It will be a game changer for people who need mental health care that we're expanding the Langley Memorial emergency department with them front of mind. Together, we're building a system where treatment for mental health is on par with any other health condition. I'm grateful to everyone involved in making this development a reality."
Dr. Victoria Lee, president and chief executive officer, Fraser Health –
"The expanded emergency department is designed around the needs of our patients and their families. More treatment spaces, improved drop-off and pickup areas, and more rooms in the waiting areas will help us improve the experience for patients in Langley and surrounding communities. We look forward to welcoming patients to the new emergency department this spring."
Heather Scott, executive director, Langley Memorial Hospital Foundation –
"We're so proud of the pivotal role donors played in making this day possible. The updated, expanded emergency department honours our residents, our great staff and our strong community, and the commitment to health care shown through generous donations has created a lasting legacy that will benefit Langley and surrounding communities for years to come."
---
Learn more about renovations and upgrades at Langley Memorial Hospital.
For media inquiries, please contact:
media@fraserhealth.ca