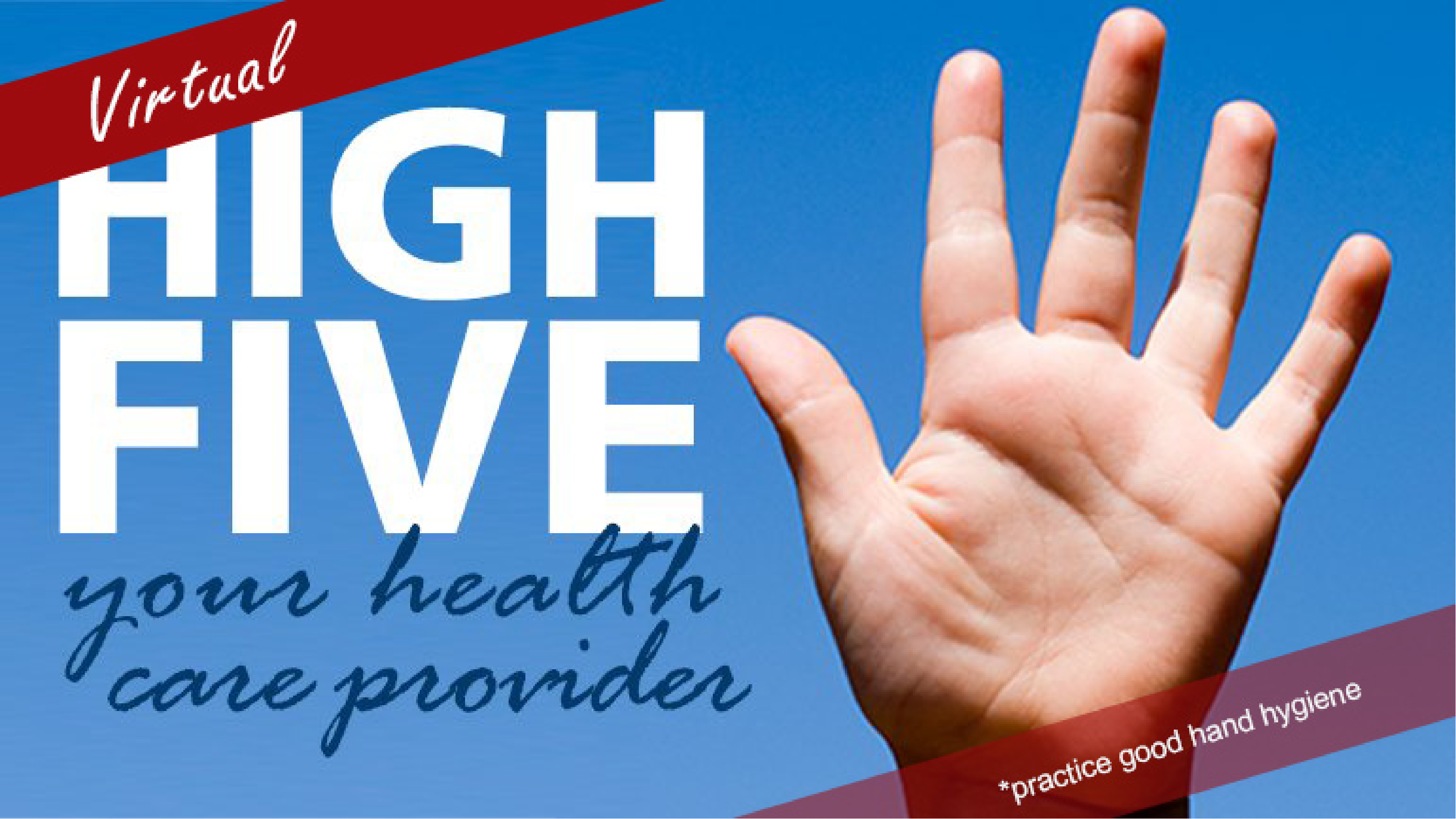 This week's high fives go to our amazing people at the COVID-19 Immunization Centres in Coquitlam, Langley and Surrey, as well as Langley Memorial and Peace Arch Hospitals.
Want to send a high five to your health care provider or Fraser Health team member? Leave a comment below or send your thanks using our online submission form. Read more kudos at fraserhealth.ca/highfive.
---
For Langley Memorial Hospital
I spent a very relaxing nine hours in Surgical Daycare. The nurses were great, as was the care, and the surgical part of the experience was as good as it could be. I commend all of the medical staff involved.
---
For Langley Memorial Hospital
The staff was very friendly during our visit a couple weeks ago and I will never forget it. We came during a busy night but the front desk people were very friendly and caring towards us. Thank you!
---
For Peace Arch Hospital
I had a knee replacement surgery at Peace Arch Hospital, had great care by all the wonderful nursing and rehab staff – I would like to express my gratitude to everyone. I would also like to express my special thanks to nurses – Jay Anne, Sherry, Tiani and Kirsten, and also Michael from Rehab.
---
For COVID-19 Immunization Centres
My wife and I attended the drive through for our first vaccine. We received our second vaccinations at the Langley Events Centre. At both locations we were met with enthusiastic friendly personnel. Kudos to all of them, the system you have is working very well at these two locations.
---
For COVID-19 Immunization Centre – Guildford Recreation Centre
Special thanks to the staff at Guildford – My wife had an appointment by email as we are travelling and it was important that we had the shot at the same time. Appreciated the supervisor assisting and entering myself into the system to get our second shot. The people working there were all special, very helpful, social, and professional and we are proud to be in the Fraser Health!
---
For COVID-19 Immunization Centre – Langley Events Centre
Hats off to staff and volunteers doing vaccines. I was in and out in 25 minutes. That was with my 15 minute penalty. Fast, courteous and professional. Kudos and great job everyone.
---
For COVID-19 Immunization Centre – Poirier Forum
I want to thank and congratulate all the staff at the Poirier Vaccination. My husband and I had our second doses there. I also brought my three children there for their first doses. All of those times, the process was clear, organized and efficient. The staff were helpful, caring and kind. Thank you!
---