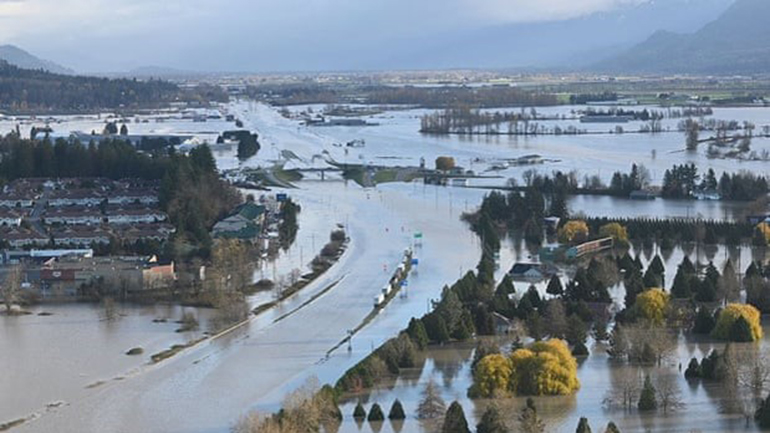 Together Everyone Achieves More - Community Dialysis Unit provides essential services and supplies to stranded patients in Chilliwack and Hope.
For patients with chronic kidney disease and acute kidney injury, dialysis is a crucial treatment that for some, is required three times a week. When recent extreme flooding shut down all transportation routes for dialysis patients in Chilliwack and Hope, our Community Dialysis Team at Abbotsford Regional Hospital sprung into action. The team enacted their emergency response plan which began with determining the needs of all hemodialysis and peritoneal dialysis patients east of the flood zone.
The renal leadership team determined there were over fifty patients without access to dialysis treatment, while others were without proper medical supplies or power to dialyze. In coordination with Health Emergency Management B.C., the team arranged helicopter transportation for vulnerable patients who required immediate care.
Collaboration was key as renal pharmacists partnered with community pharmacists to assemble and package vital medication to be delivered to patients in Chilliwack and Hope. With the assistance of Home Health, individualized care was provided for patients who required additional assistance post treatment.
The outstanding renal staff worked extra long hours to make sure all patients that arrived by helicopter were comfortable and received treatment, some spending the night in the renal unit. While several trained renal registered nurses made home visits in Chilliwack and Langley to ensure that our patients received their care.
It was a result of the dedication and collaboration of our renal leadership and response team, staff, medical staff, pharmacists and partners that contributed to our patients receiving the best care possible. Thank you to the continued dedication and perseverance of our Fraser Health family during the flooding that hit the eastern Fraser Valley.