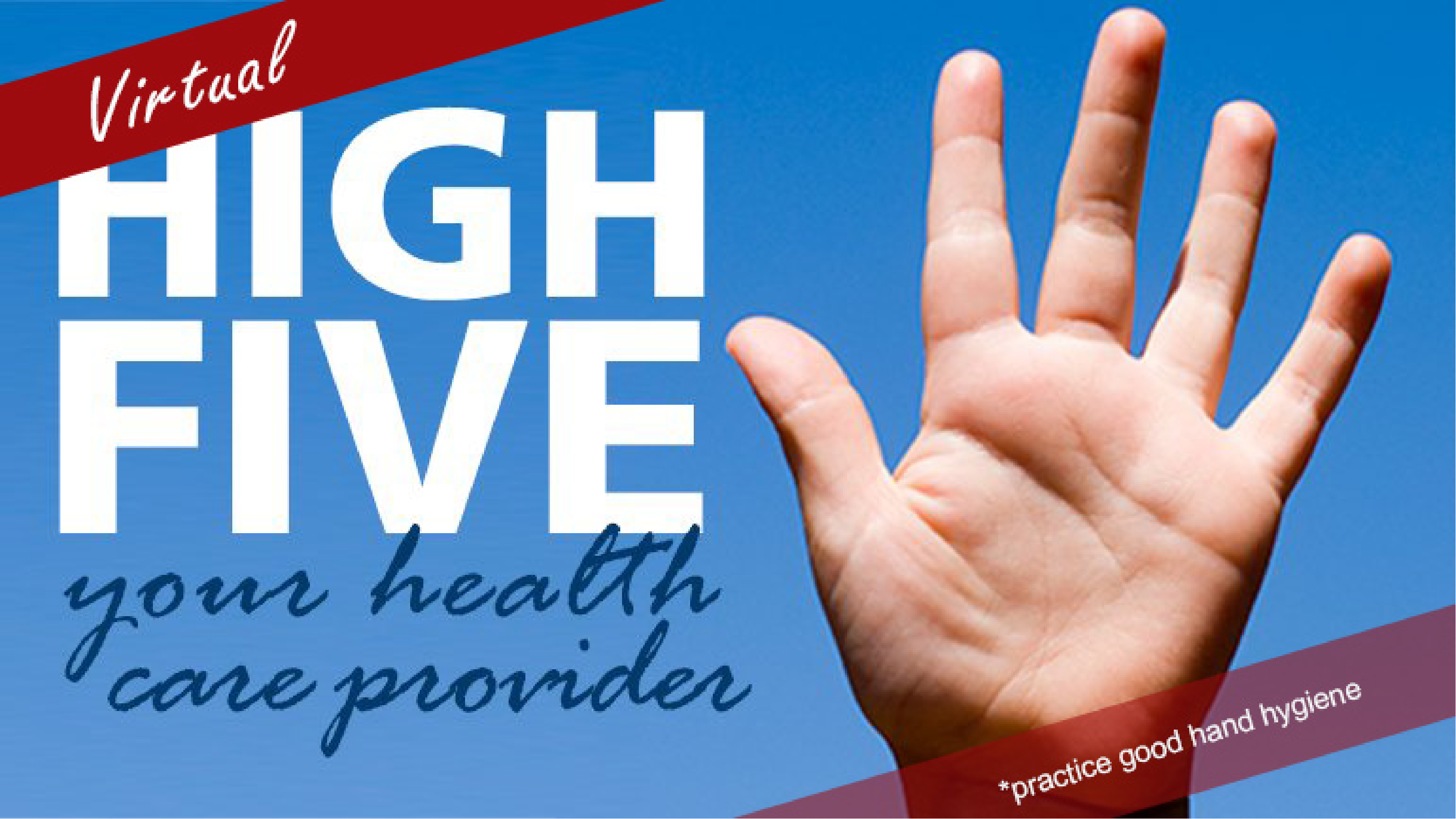 This week's high fives go to our amazing people at Burnaby Hospital, Surrey Memorial Hospital, Langley Memorial Hospital, Home Health Service Line and Abbotsford Regional Hospital.
Want to send a high five to your health care provider or Fraser Health team member? Leave a comment below or send us your story here.
---
For Burnaby Hospital
I was very impressed with how the Pain Clinic staff were so compassionate, professional and effective, not to mention the cleanliness and workflow of the clinic.
---
For Burnaby Hospital
Rafael was so good at explaining exactly what the procedure was, communicating what the next step was and what the test results meant. He was efficient without giving the impression of being rushed.
He was very personable and seemed genuinely interested in my health. Thank you!
---
For Surrey Memorial Hospital
We appreciated the expedient and conscientious care we received for our son last week. We never felt like we were just sitting and waiting. I was proud to be a Fraser Health employee!
---
For Langley Memorial Hospital
Big thanks to Kory and Dr. Adeyemo for their care and kindness to us last night!
---
For Home Health Service Line
This evening, I had left a message with the Home Health Service Line and Gabby phoned back. We had a very distressing few days worrying about my grandmother. Gabby patiently listened, asked thoughtful questions and completed a referral. Thank you so much for the kind support.
---
For Abbotsford Regional Hospital
Last night I had the pleasure of meeting Khatir at the Sleep Clinic.
A truly wonderful man who is a compassionate, caring, knowledgeable and has a fabulous sense of humor. I understand why his parent's chose a name that references a big heart.