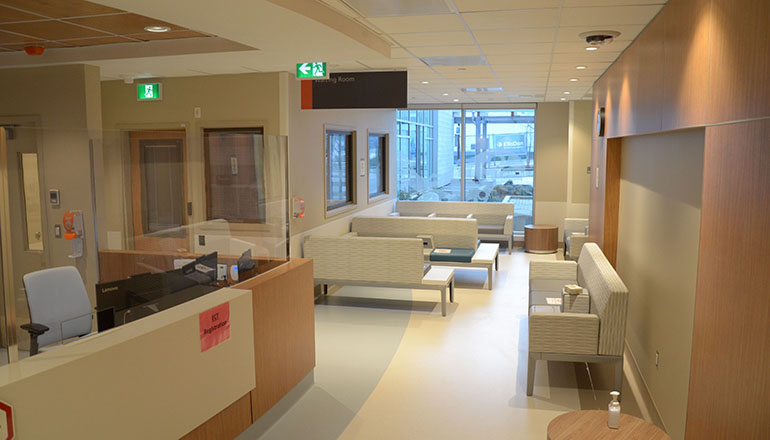 Brady Pawlyshyn of Surrey tried a number of addiction treatment programs before finally finding the right place, where staff provided the care he needed. Like some people who use substances, he experienced the revolving door of sobriety and relapse.
"After 10 years of on-off addiction and treatment – and nothing working for me – I was given a choice in a treatment program that I was comfortable with, delivered by a doctor who met me where I was at," says the 35-year-old.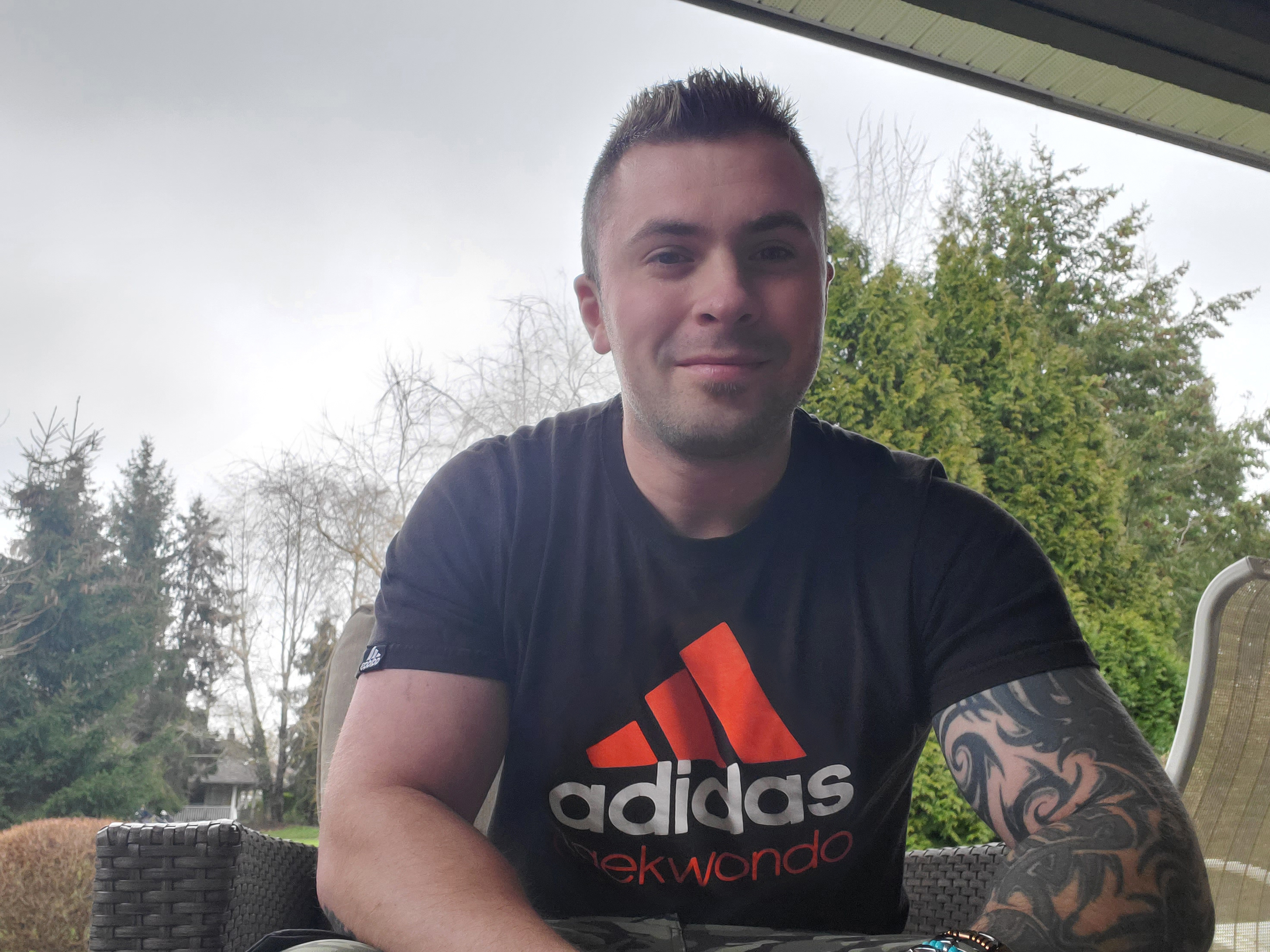 Brady is one of 4,200 people who have received opioid agonist treatment (OAT) at the Rapid Access to Addiction Care (RAAC) clinic in Surrey since it opened in 2017.
A second RAAC is now open in New Westminster to support people in the Fraser Health region who use substances. Located in the Mental Health and Substance Use Wellness Centre on the Royal Columbian Hospital campus, the RAAC assesses and starts clients on medications to treat opioid addiction. The three commonly used OAT medications in B.C. are Suboxone (buprenorphine/naloxone), methadone, and Kadian (a slow release oral morphine).
"Working hard over the last several years, our government is building a continuum of addictions care that works for British Columbians, when they need it," says Sheila Malcolmson, Minister of Mental Health and Addictions. "With the opening of the new RAAC clinic in New Westminster, more people in the surrounding communities will be able to access treatment options that fit their needs, just like Brady did."
After initial stabilization, RAAC clients are connected to care providers in the community for ongoing treatment, monitoring, and support. For clients without a regular health care provider, the RAAC will assist in linking them to one. The RAAC also provides clients with harm reduction supplies, including safe sharps disposal, as well as training and distribution of Take Home Naloxone.
At the RAAC, addictions staff, including physicians, nurses, and social workers, are on-hand to assess clients for any substance use, including alcohol. The RAAC accepts referrals from community providers, physicians, nurses, and social workers, and people can also drop in without an appointment or referral.
"RAAC is an entry point into a multitude of addiction medicine services," says Dr. Sharon Vipler, regional department head for Addiction Medicine and Substance Use Services, Fraser Health. "You don't need a confirmed diagnosis of opioid use or alcohol-use disorder. If you feel there is something problematic about your substance use that is resulting in negative consequences, our teams can provide management options."
The RAAC in New Westminster is open for walk-in service Monday to Friday 8:30 a.m. to 4:30 p.m. There is also an adult Day, Evening, Weekend (DEW) Treatment program for individuals who would like a more intensive outpatient program that includes psychoeducational sessions and goal setting.
The RAAC Clinic in Surrey is co-located in the Creekside Withdrawal Management Centre at 13740 94A Avenue. It is also open from 8:30 a.m. to 4:30 p.m. and has remained operational throughout the COVID-19 pandemic – allowing clients like Brady to access services that fit their needs.
"My advice for anyone seeking treatment is don't give up," says Brady. "There is a safe way to get sober; you just have to find the right way that works for you."
Learn more:
Mental health and substance use supports in Fraser Health:
https://www.fraserhealth.ca/health-topics-a-to-z/mental-health-and-substance-use#.YBNjb6dKg2w
Opioid agonist treatment:
https://www.fraserhealth.ca/Service-Directory/Services/mental-health-and-substance-use/substance-use/opioid-agonist-treatment#.YBNj26dKg2w
For media inquiries, please contact:
media@fraserhealth.ca