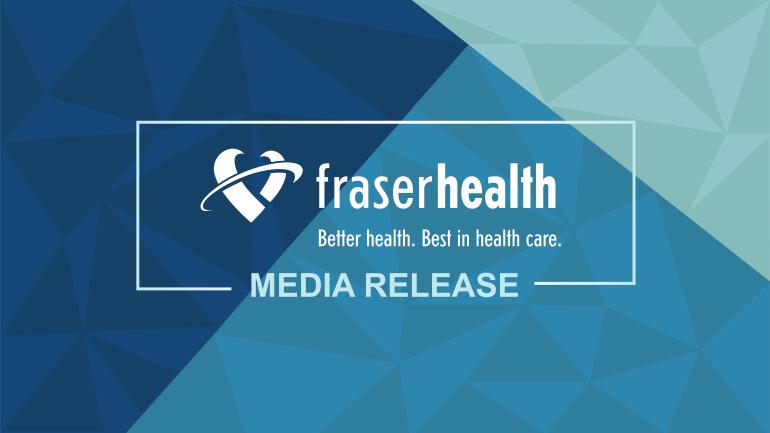 The Peter C. and Elizabeth Toigo Diagnostic Services Building, a two-storey addition to Delta Hospital, is expanding medical imaging and laboratory services in the community, bringing care closer to home and with shorter wait times for patients.
"We're investing in diagnostic services across the province to ensure British Columbians have quick access to accurate diagnoses and care," said Adrian Dix, Minister of Health. "As Delta and surrounding communities continue to grow, this new addition will ensure local patients have access to the services and equipment they need today and into the future."
The building features state-of-the-art equipment and provides more space for patients and staff. The addition, built near the hospital's main entrance, is approximately 800 square metres, about 2.5 times larger than the previous space at Delta Hospital. The building provides services that include mammography, ultrasound, X-ray and CT scanning, and is designed to accommodate future services.
"This expansion not only allows for more health-care services to meet the needs of patients, but it provides an improved patient and staff experience for those who will work at or visit the site," said Ravi Kahlon, MLA for Delta North. "Having services closer to home will benefit everyone in the Delta area and beyond who needs diagnostic services."
As part of the expansion, a larger laboratory space was created, which allows for physical distancing and enhances infection prevention and control. Since the building opened in March 2020, Delta Hospital Medical Imaging has performed approximately 33,000 procedures and since April 2020, Delta Hospital Medical Laboratory has performed over 437,000 tests.
The building also has a pneumatic tube system so specimens and blood products can be sent and delivered in seconds, rather than having someone deliver samples by hand. This limits the number of people handling a sample.
The Peter C. and Elizabeth Toigo Diagnostic Services Building was designed with input from staff and features plenty of natural light to provide a better patient experience. The building provides more space and privacy in exam rooms, and a larger outpatient waiting area.
This $15.1-million project is a collaboration between the Province, Fraser Health and the Delta Hospital and Community Health Foundation. Through the Province, Fraser Health contributed $7.6 million and is providing ongoing operational costs. The foundation raised $7.5 million for the new building, including a $2.5-million donation from the Toigo family and $2.4 million from the Delta Hospital Auxiliary Society.
The new diagnostic services building at Delta Hospital is part of the Province's commitment to improve access to diagnostic services throughout B.C., as part of a multi-year strategy to reduce waits and increase capacity in the public health-care system.
Quotes:
Dr. Victoria Lee, Fraser Health president and CEO
Having a prompt diagnosis and early access to treatment can positively impact a patient's care experience with the health system. Diagnostic services play an important role in the patient journey, helping people get back to activities they enjoy as quickly as possible."
Lisa Hoglund, executive director, Delta Hospital and Community Health Foundation
We are sincerely appreciative to our foundation donors and their ongoing commitment toward Delta Hospital and health care in our community. Although we could not celebrate the opening of this state-of-the-art expansion the way we envisioned, we are grateful to our supporters who are committed to creating a community that thrives around its hospital."
Quick facts:
From April 2019 to March 2020, Fraser Health conducted approximately 51,000 medical imaging procedures and 580,000 laboratory tests at Delta Hospital.
The Peter C. and Elizabeth Toigo Diagnostic Services Building opened in March 2020, at the beginning of the COVID-19 pandemic. At that time, the priority was to ensure the building was operational for patients who needed access to these services.
For media inquiries, please contact:
media@fraserhealth.ca