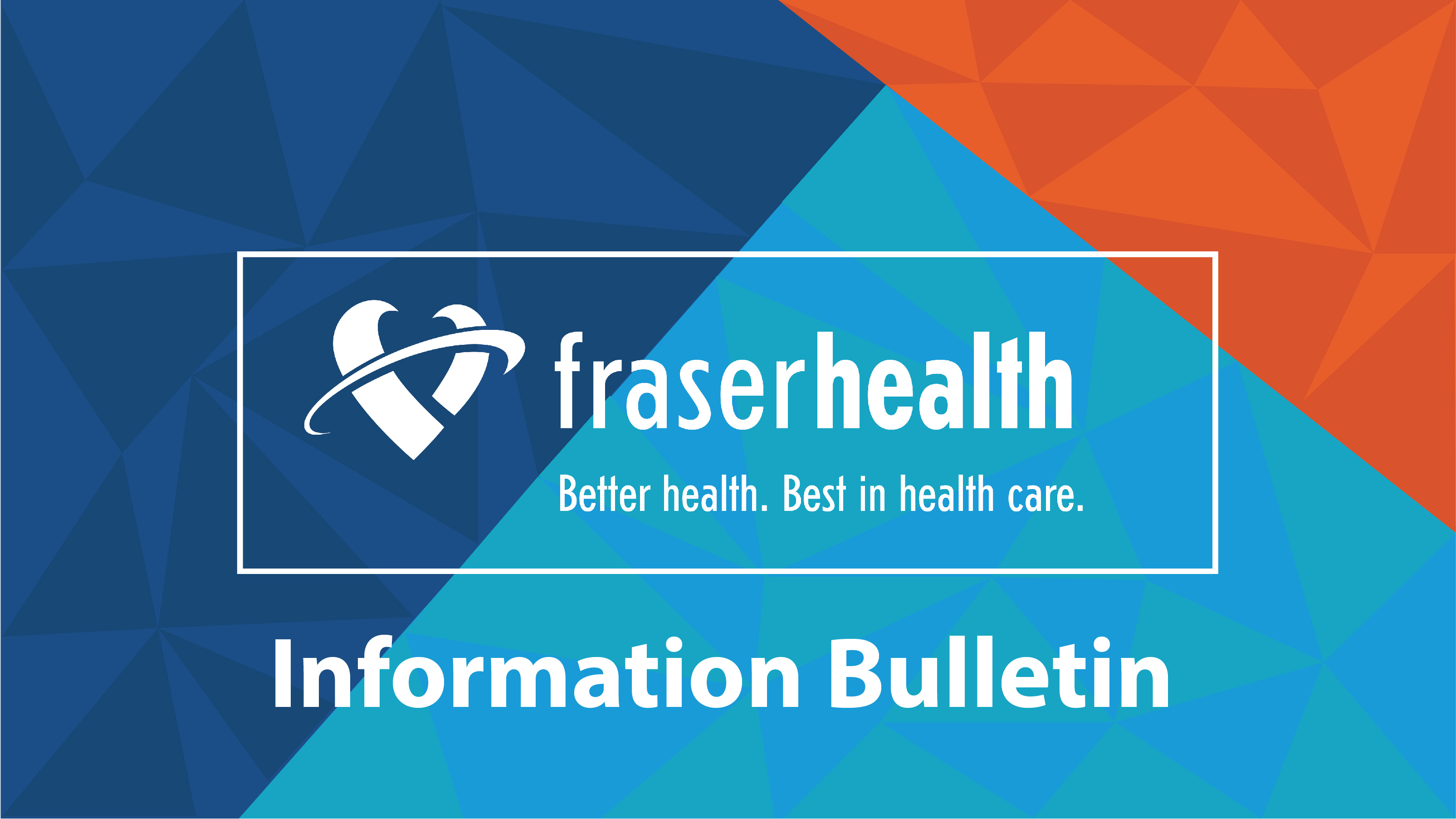 Fraser Health is reminding people in our region that being fully immunized – with both doses of your COVID-19 vaccine – is our most powerful tool to protect you, your loved ones and our communities.
Second doses of COVID-19 vaccine are an important part of the BC Restart plan and building COVID-19 immunity across our communities.
No matter where you got your first dose of vaccine, registering on the provincial Get Vaccinated system is the best way to ensure you will be notified when it is your turn for a second dose.
B.C. is accelerating second dose appointments for all eligible people because of increased vaccine supply, and now booking second doses for the age-based and clinically extremely vulnerable programs. Everyone will be invited to get a second dose approximately eight weeks from their first vaccination appointment. You can help us get our seniors fully immunized by assisting family and friends with registration either by phone or online.
If you still need a first COVID-19 vaccine dose, register now on the provincial Get Vaccinated system to get an email, text message or phone call when you can book your appointment.
If you want to receive an mRNA COVID-19 vaccine (Pfizer or Moderna) for your second dose, register now if you have not already. This includes those who received AstraZeneca for their first dose.
If you have already registered, you will be notified by email, text or phone call when it's your turn to book an appointment for your second dose.
You may not have registered through the provincial Get Vaccinated registration system if:
You are a senior or Indigenous person who booked through Fraser Health before April 6
You registered for a first dose of AstraZeneca/COVISHIELD directly through your local pharmacy only
You got your first dose at a workplace clinic, community outreach clinic or a whole of community clinic
You are clinically extremely vulnerable
You are a frontline worker who got your first dose with the priority populations program
If you have questions or aren't sure if you are registered, phone the call centre at 1-833-838-2323, seven days a week, 7 a.m. to 7 p.m. (PDT). Translators are available if you wish to speak in your preferred language.
If you received AstraZeneca for your first dose, you can choose to get AstraZeneca or an mRNA vaccine for your second dose. All options are safe and effective. If you received AstraZeneca for your first dose and want to get the AstraZeneca vaccine for your second dose, how you get your second dose is based on where you got your first dose. Learn more here: www2.gov.bc.ca/gov/content/covid-19/vaccine/dose-2
For more information about COVID-19, please visit fraserhealth.ca/COVID19.
For media inquiries, please contact:
media@fraserhealth.ca