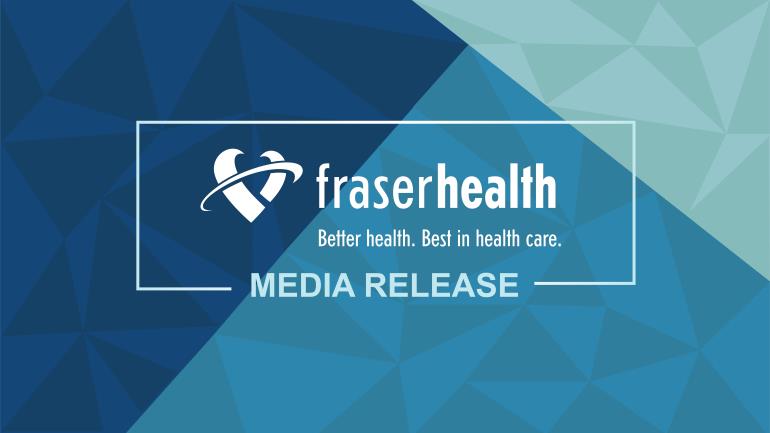 On March 29, Fraser Health took exclusive possession of the lands and buildings at the Irene Thomas Hospice site, including the Harold and Veronica Savage Centre for Supportive Care and surrounding lands.
This followed formally ending the service agreement and terminating the building lease with the Delta Hospice Society.
"Access to hospice services are fundamental to people," said Health Minister Adrian Dix. "That's what I hear regularly from people in Delta and across B.C. That is why there is strong support for the decision we have taken. I think this commitment to hospice can and should bring us together as communities. Fraser Health's job, and my job, is to ensure that Delta residents continue to have access to hospice services upon the termination of the contract with DHS, which we continue to be committed to, and are working to make it happen."
Now that Fraser Health has taken possession, we are finishing our final preparations to resume providing hospice beds at Irene Thomas Hospice. This will meet the commitment Fraser Health made to ensuring hospice beds are available in the Delta community to people who need access to this important service.
"We are committed to ensuring people in Delta, and in all of our communities, have access to hospice care when they need it, wrapped with support from their family, friends, and community. I am pleased we will soon be able to reopen the Irene Thomas Hospice to ensure Delta residents can access this important service now and for many years to come," said Jim Sinclair, chair of the Fraser Health board of directors.
Work is underway to reopen the facility including making needed upgrades/repairs to the building, ensuring appropriate staffing is in place prior to admitting patients and the building is licensed to provide hospice care.
We expect to reopen hospice beds at the Irene Thomas Hospice by April 15, 2021.
For media inquiries, please contact:
media@fraserhealth.ca