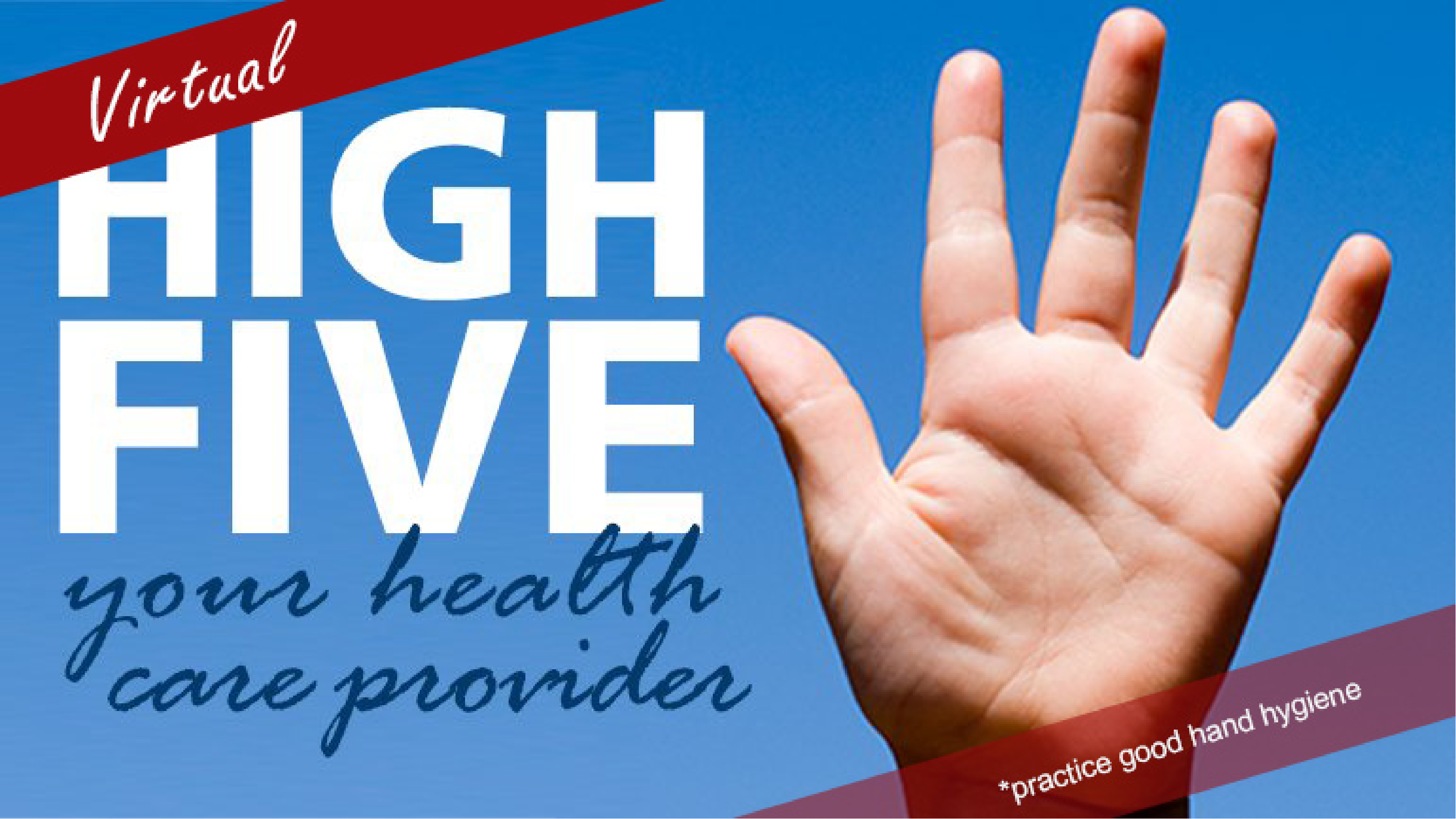 This week's high fives go to our amazing people at Chilliwack General, Jim Pattison Outpatient Care and Surgery Centre, Langley Memorial and Royal Columbian Hospitals.
Want to send a high five to your health care provider or Fraser Health team member? Leave a comment below or send your thanks using our online submission form. Read more kudos at fraserhealth.ca/highfive.
---
For Chilliwack General Hospital
Thank you so very much to the wonderful staff today who are helping my beautiful, loving and kind momma through this transition. I appreciate all your extra help.
It is such a hard adjustment for all. Even though it is a tough journey through COVID-19, it is also great to know that the COVID-19 rules are followed strictly. It is sad not to hug her for a bit but I know she is safe.
---
For Jim Pattison Outpatient Care and Surgery Centre
Recently I went to Jim Pattison Outpatient Care and Surgery Centre and I cannot remark enough on the excellent quality of care for both circumstances. The staff are caring, warm, and professional.
Kudos to the whole team from security to operating room and discharge. Julie was the nurse who prepped me for surgery.
Please extend my thanks.
---
For Langley Memorial Hospital
I was treated well, with respect and having seen three trauma cases arrive whilst I waited think my wait was not unreasonable. I was impressed with the treatment I received from admissions, the nursing staff and the doctor.
Thanks to all of you for your kindness and help during a stressful time of my life.
---
For Royal Columbian Hospital
I would like to thank all the staff yesterday for their service.
The entire team from the nurse who I first dealt with from the x-ray technician and the two technicians in the CT scan room and of course Dr. Choi. She was very thorough, professional and followed up with a phone call on an issue despite being extremely busy. First class staff and a fantastic Dr. Mark.
---
For Royal Columbian Hospital
I had surgery at Royal Columbian Hospital.
Nursing staff to compliment include Jan, Emma and Lack. All were first rate and deserve big thanks for their professionalism; Emma in particular had to deal with a difficult patient and she exhibited patience and empathy.