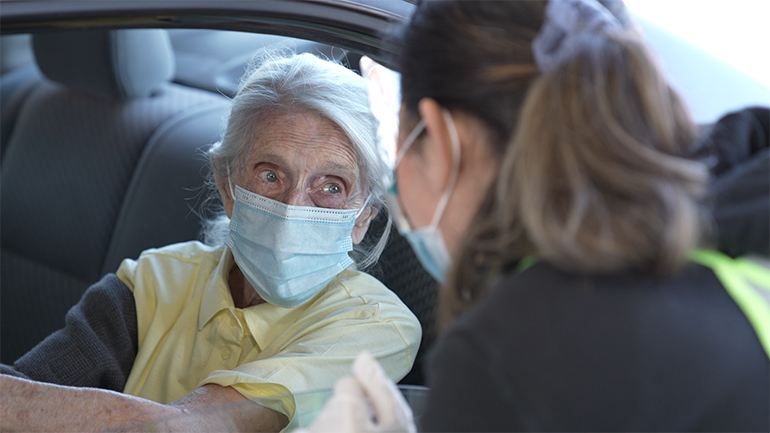 Phase 2 of B.C.'s COVID-19 Immunization Plan is well underway in Fraser Health.
We've opened clinics across our region along with mobile outreach teams, to make it as convenient as possible for seniors to get a COVID-19 vaccine.
We're offering a unique drive-through option where a person can be immunized in the comfort of their own vehicle.
Please visit fraserhealth.ca/vaccine for locations, times and booking criteria.
Wonder what it's like to visit a COVID-19 immunization drive-through clinic? Watch below: