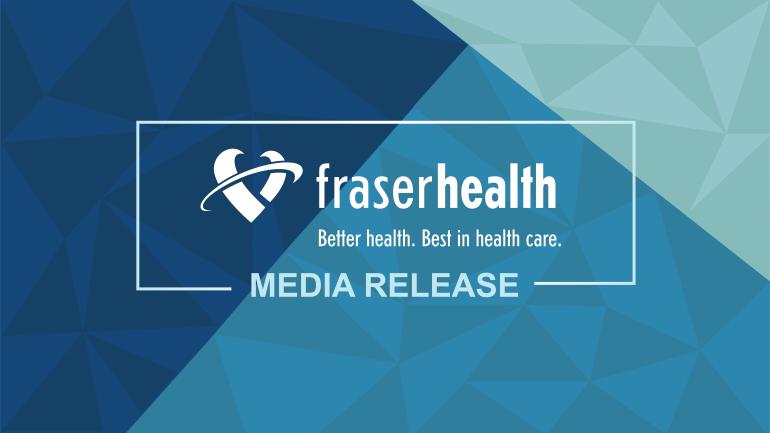 People living in the eastern Fraser Valley region, including Abbotsford, Mission, Agassiz/Harrison, Chilliwack and Hope, will soon have better access to emergency services as construction on an expanded emergency department at Abbotsford Regional Hospital and Cancer Centre completes.
"People in Abbotsford and surrounding communities have been managing with an emergency department in the hospital that is over capacity and continually congested," said Adrian Dix, Minister of Health. "This new area will help alleviate the overcrowding that has been happening at the hospital from the day it opened in 2008. On June 8, 2021, when it officially opens to patients, the expanded emergency department will provide patients with timely emergency care in a modern space with state-of-the-art technology, and health-care workers will finally get the space they need to help patients."
The expanded emergency department was redesigned to improve staff and patient flows and will provide quality emergency care in spaces that maximize privacy and improve infection control. The new space includes capacity for three new trauma bays, 11 new patient exam rooms, a dedicated mental health and substance use zone, and renovations to the triage area including one new patient exam room.
The project included renovations to vacated space to accommodate the relocation of the psychiatric clinical decision unit.
As well, the new space will better identify and co-ordinate care for patients from the moment they arrive with a redesigned registration and triage area with a focus on increased privacy. This includes additional lounge areas and bathrooms, and a designated registration desk for emergency health services, such as ambulances.
"Abbotsford Regional Hospital and Cancer Centre provides the highest level of care for people in the community but it has been under constant pressure due to overcrowding," said Pam Alexis, MLA for Abbotsford-Mission. "The fast action taken by our government to address this means we are close to having an expanded emergency department ready for patients as well as health-care workers."
Bob D'Eith, MLA for Maple Ridge-Mission, said: "The hospital in Abbotsford serves many people in this growing region, and it's great that our government showed leadership in expanding the emergency department. I want to thank everyone in the area who made this project a reality, and I look forward to when it's ready to officially open in June."
Total cost of the project is $16.25 million, with $15 million funded by the provincial government through Fraser Health and $1.25 million by the Fraser Valley Health Care Foundation.
Quotes:
Sheila Malcolmson, Minister of Mental Health and Addictions –
"For people who need mental health care in Abbotsford, the expansion of the Abbotsford regional emergency department will be a game changer, as we are doing this work with them front of mind. Together, we're building a system where treatment for mental health is on par with any other health condition. I'm grateful to everyone involved in making this development a reality."
Dr. Victoria Lee, president and chief executive officer, Fraser Health –
"We look forward to welcoming patients and families to the state-of-the-art emergency department at Abbotsford Regional Hospital and Cancer Centre. The physical and technological enhancements will help us deliver specialized, patient-centred care in Abbotsford and the surrounding communities. Whether for families seeking emergency care for their children, or people presenting to hospital with mental health or substance use concerns, the new space will enable our teams to build on the excellent care we provide."
Liz Harris, executive director, Fraser Valley Health Care Foundation –
"I would like to thank all of our generous donors for helping purchase much-needed equipment for the emergency department expansion campaign. You helped us purchase the Lund University cardiopulmonary assist system, portable ultrasound, defibrillator, vein finder and more. These items help our health-care workers provide excellent care to patients. If anyone would like to assist in supporting the purchase of additional equipment for the emergency department at Abbotsford Regional Hospital, please visit the links below."
Beverley Thomson, clinical nurse educator, Abbotsford Regional Hospital –
"As a nurse, I am grateful for this state-of-the-art-facility in the community of Abbotsford. With the demands of the pandemic, the investment in health could not come at a better time. The new care spaces allow us to provide appropriate care whether a person is a major trauma, needing decontamination or has chest pain. With plenty of natural light, the warmth of the expansion will provide a healthy and supportive environment for both our staff and the community we serve."
Learn More:
To support the purchase of additional equipment for the Emergency Department at Abbotsford Regional Hospital, visit: www.fvhcf.ca
Or email info@fvhcf.ca
For media inquiries, please contact:
media@fraserhealth.ca