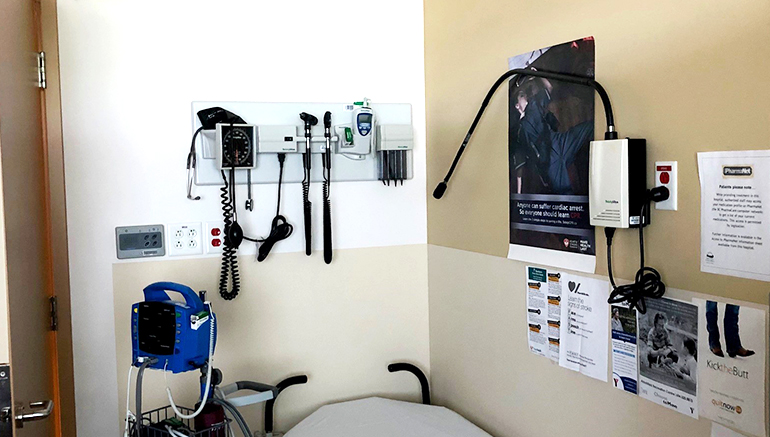 People in the Fraser Health region who are recovering from COVID-19 now have access to a second post-COVID-19 recovery clinic.
Located at Abbotsford Regional Hospital, the clinic is designed to support patients who have symptoms that linger for several months.
"We are excited to be able to provide care beyond our inpatient units for patients infected with COVID-19," says Dr. Euiseok Kim, medical director of the Abbotsford post-COVID-19 recovery clinic. "We are currently seeing patients discharged from hospital, as well as those referred by other physicians."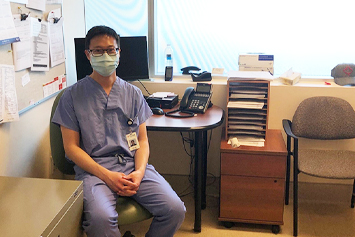 Dr. Euiseok Kim, Medical Director, Abbotsford Post-COVID-19 Recovery Clinic
The clinic, which opened in early May, builds on the success of Fraser Health's first post-COVID-19 recovery clinic at Surrey Memorial Hospital. Patients can access the new clinic by referral, and will be connected to relevant specialists and allied health-care professionals when necessary.
"A large number of patients suffer medium to long-term symptoms and organ system dysfunction following COVID-19 infection, and this can be especially true in the sicker patients that require hospitalization," says Dr. Peter Birks, the Fraser health lead for the COVID-19 Care Network. "Our goal is to provide accessible, standardized, multidisciplinary care for patients for up to 18 months after their symptoms develop."
As of mid-May, post-COVID-19 recovery clinics in Surrey (Jim Pattison Outpatient Care and Surgery Centre) and Vancouver (St. Paul's Hospital and Vancouver General Hospital) had seen 656 patients to date. The Surrey clinic is expanding its hours next month to support even more COVID-19 patients in the region.
The clinics provide an opportunity for patients to receive specialized care and allow for specialists to further understand the long-term effects of the disease. Clinical and research teams will apply the information they obtain to develop standardized strategies to best treat and navigate clinical management for those living with the health impacts of COVID-19. They focus on surveillance for post COVID-19 complications, patient education and self-care, symptom management, and appropriate referral to rehabilitation services and subspecialist services as needed.
In addition to the direct care provided to patients, the Provincial Health Services Authority has provincial oversight for coordination and for integrating knowledge and best practice at the clinics through a new Interdisciplinary COVID-19 Care Network.
Post-COVID-19 care expertise is also available to medical practitioners around the province, usually within the same day, through the Rapid Access to Consultative Experts phone line. In addition, educational materials are being developed to support patients and physicians.
For media inquiries, please contact:
media@fraserhealth.ca