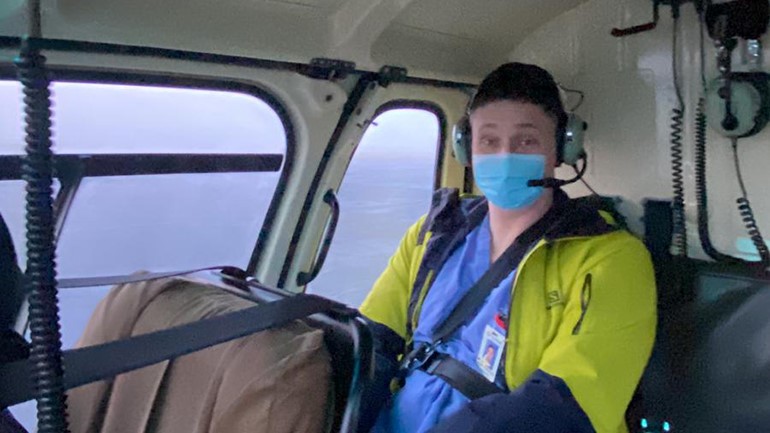 Dr. Mark Ballard talks about the first hours of recent flooding in the Fraser Valley and the impact on the health care system.
(Photo)
Dr. Ballard travelling on one of several flights to Chilliwack General Hospital due to recent flooding in the Fraser Valley.
"It really was an exercise in disaster medicine," says Dr. Ballard, Fraser Health's Fraser Valley Regional Medical Director, about the flooding and its effect on operations. "Everyone stepped up and put forth a tremendous effort to deal with this extreme weather situation."
He talks about the remarkable team effort put forth by all medical staff, including physicians, nurses and administrators.
"The way everyone banded together under these circumstances was really impressive. From a staffing perspective, we had a lot of people not able to make it into work, but the amount of people who showed up from other sites to help us take care of patients was amazing."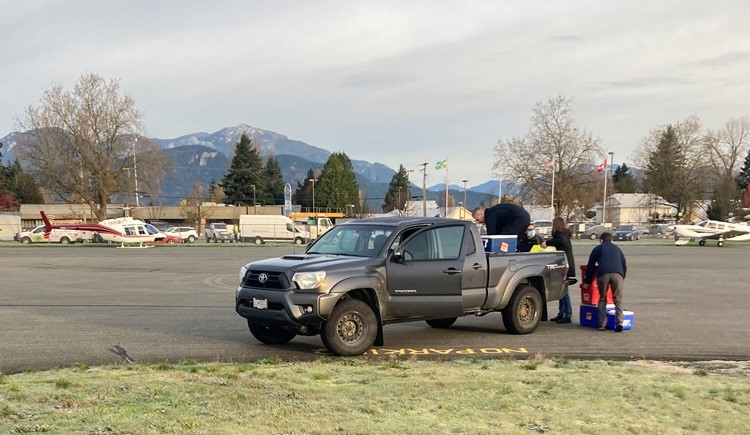 (Photo) Helping load-up medical supplies for Chilliwack General Hospital.
"What the pandemic, the heat dome, and now these floods have shown us is that you need people who can step up and take control of situations. Thankfully, we have a lot of great people working behind the scenes making sure those at most risk are being taken care of."
In those first 48 hours after the initial flooding in the valley, Dr. Ballard was the only internal medicine specialist on site at Chilliwack General Hospital. While he and his team worked hard at monitoring patient acuity, being cut off from everything, they had to rely on some unique methods to solve issues.
With no proper access to the hospital, supplies and people had to be flown in. With his vehicle stuck in Chilliwack, Dr. Ballard was one of a handful of physicians, internists, and psychologists who were helicoptered back and forth into the area to assist.
"In the first few days of the flooding, planes were taking off almost every 10 minutes," he says about the forestry air tanker base in Abbotsford. "It was quite an event."
At the same time he was working, he was also worried about his own home in Abbotsford being impacted by the flooding as many homes were.
This natural disaster continues to bring out the best in people. Not only from within communities and with partners in the valley but also in Fraser Health and the health care system.
For media inquiries, please contact:
media@fraserhealth.ca