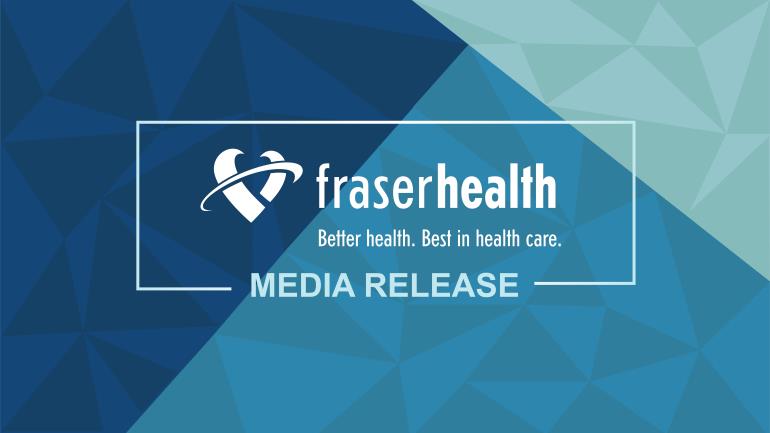 Collaboration brings delicious locally produced Goodly soups to patients while benefiting sustainability efforts.
Goodly Foods today announced a new partnership with Fraser Health enabled by the Ministry of Agriculture, Food, and Fisheries' "Feed BC" initiative with support from Gordon Food Service (GFS) to provide sustainably sourced local soups to patients and residents at selected Fraser Health owned and operated facilities.
Goodly is a unique social enterprise and society created through a partnership with private equity and venture capital firm Fulmer & Company. The organization makes incredibly great-tasting, wholesome food using surplus produce that would have otherwise gone to waste, and gives people with barriers to traditional employment good jobs in the process.
Today's collaboration brings four delicious soup varieties into Fraser Health hospitals and care homes, enabling them to serve locally sourced and sustainably produced food.
The partnership was established after severe storms rolled through BC and upset the supply chain, creating challenges for Fraser Health in sourcing food for their owned and operated facilities. But with crisis came opportunity, catalyzing the health authority to begin sourcing food from a local provider in coordination with the Feed BC initiative.
"We're just thrilled to join the Ministry of Agriculture, Food and Fisheries and its Feed BC initiative in turning the sourcing issues brought on by the storms, into a new opportunity for local producers and suppliers,' said Aart Schuurman Hess, Goodly Foods' co-founder and CEO. "It also highlights the importance of buying and eating locally, especially from BC's incredible sources."
Goodly Foods had already been working with longtime partner Central Foods, GFS's processing arm, with the latter providing some of the raw ingredients that are repurposed for soup. Simultaneously, GFS was Fraser Health's food distributor, and all the partners were working together on the Feed BC initiative.
This joint venture brings four new menu items to Fraser Health facilities, starting end of January 2022:
Tomato Coconut Soup
Classy Carrot Soup
Purely Potato Soup
Simply Squash Soup
"I am excited by the opportunity to collaborate on this innovative partnership, which will enable us to increase the supply of fresh, local, and diverse food products in our facilities, while taking important steps to address climate change and support vulnerable people in our communities," said Dr. Victoria Lee, president and CEO, Fraser Health. "This new initiative ensures our unique food services needs are well supported, providing various nutritious options for our patients and residents to aid them on their path towards better health and well-being."
"Congratulations to Goodly Foods for their new partnership with Fraser Health, and for providing delicious, local soups to hospital patients and care home residents in the region," said Lana Popham, Minister of Agriculture, Food and Fisheries. "Seeing new Feed BC partnerships develop is so amazing! What started off as a simple idea is evolving into a homegrown success story with a local processor, food hub, distributor and health authority all working together to bring made-in B.C. products to our healthcare facilities."
Adds Glenn Robertson, president of Gordon Food Service British Columbia, "Gordon Food Service has been working with the Ministry of Agriculture and the Ministry of Health since 2015 on both their Buy BC Program and Feed BC initiatives. We are excited to work with Goodly Foods, to help support and grow the Feed BC program."
Goodly Foods uses the Commissary Connect food hub, which is part of the BC Food Hub Network, to process their soups, so everything is coming full circle in the Feed BC cycle.
Goodly Foods has also partnered with other Feed BC institutions to bring its delicious soups to students, staff, faculty and visitors in the post-secondary sector. The University of British Columbia and Simon Fraser University proudly carry Goodly Foods products in their campus cafeterias as part of their strong commitment to Feed BC, sustainability, and local food producers, processors and communities.
About Goodly Foods: Goodly Foods was started by Aart Schuurman Hess and Yuri Fulmer, who wanted to solve the problem of excess perishable food going to waste. Today, Goodly Foods provides spectacular culinary creations by Vancouver Chef, Karen Barnaby, fashioned from re-purposed surplus produce. Goodly also provides living-wage employment in the region while serving delicious food every day. Goodly Foods provisions are served at UBC and SFU among other leading BC institutions, and is carried by online and grocery retailers throughout the province. Learn more at goodly.ca.
About Feed BC: Feed BC is a provincial government initiative led by the Ministry of Agriculture, Food and Fisheries in partnership with other ministries and supply chain stakeholders, to increase B.C. food in hospitals, residential care facilities, public post-secondary institutions, and other government-supported facilities. Feed BC increases awareness and demand for B.C. food products in public institutions and beyond, supports the capacity and market-readiness of B.C. food and beverage producers and processors and grows 'value chain' innovation and supply chain solutions to connect B.C. demand with B.C. foods.
About Fraser Health: Fraser Health is responsible for the delivery of hospital and community-based health services to over 1.9 million people in 20 diverse communities from Burnaby to Fraser Canyon on the traditional territories of the Coast Salish and Nlaka'pamux Nations. Our team of nearly 40,000 staff, medical staff and volunteers is dedicated to serving patients, families and communities to deliver on our vision: Better health, best in health care.
For media inquiries, please contact:
media@fraserhealth.ca