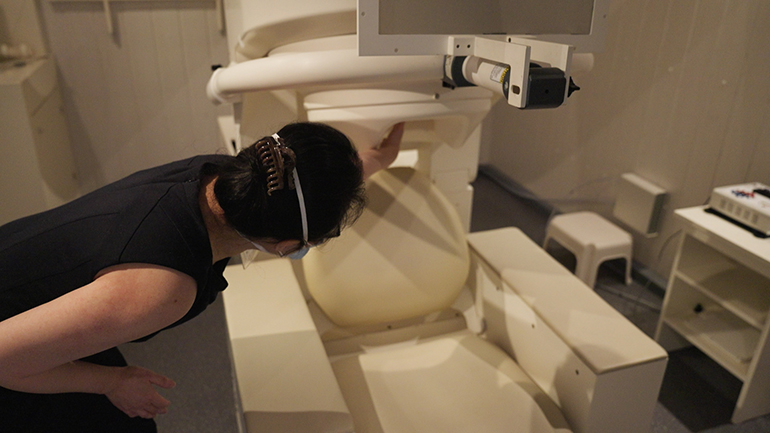 We can launch humans into space and explore new galaxies but the brain remains one of the most complex frontiers in the universe.
Dr. Teresa Cheung, a clinical neuroimaging scientist with Fraser Health and Assistant Professor of Professional Practice at Simon Fraser University, is hoping to explore more of the circuit function of the brain, specifically the differences seen in autism, a developmental disability.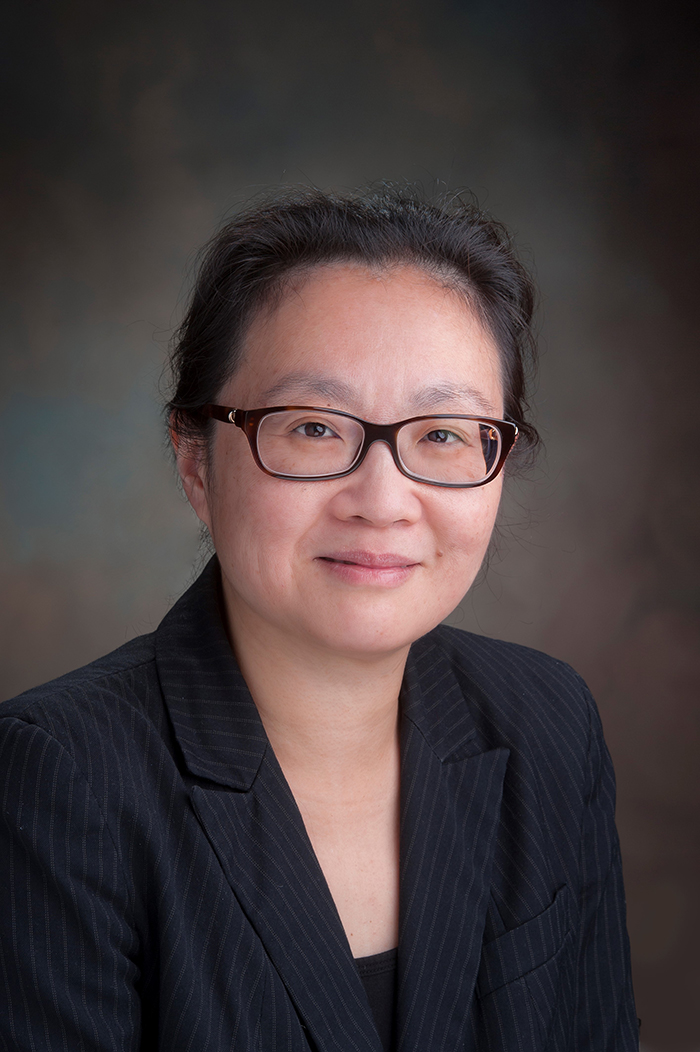 Dr. Cheung and Dr. John Welsh, a neuroscientist at the Center for Integrative Brain Research at Seattle Children's Research Institute and Professor of Pediatrics at the University of Washington, are the recipients of a nearly $1 million Canadian Institutes of Health Research (CIHR) grant that could set the stage for new therapies to help children with autism. Their research project, "Cerebro-cerebellar Dynamics in Human Brain Health," is a collaboration between Fraser Health, Simon Fraser University, Seattle Children's and the University of Washington in Seattle.
"This is a strong commitment to study autism in a unique way that is not replicated anywhere in the world," says Dr. Cheung. "There has been little study of human brain circuit function because the methodologies and technology haven't been widely available."
"We now have tools with the sensitivity to record activity deep in the brain at the speed that the brain actually operates – more than a hundred times every second," says Dr. Welsh. "This is what has been sorely needed and opens up a new frontier."
The four-year study expands on ongoing research pioneered by Dr. Welsh that uses eye blinking to establish links between a child's ability to show associative learning and various neurological conditions, such as autism and motor and intellectual disability.
"All we need children to do is sit and watch a fun movie while we measure the magnetic fields created by their brain," says Dr. Cheung. "We can involve children of all abilities—not just those with the highest abilities—because the activity is relatively passive."
"Our approach will offer much hope to children and families affected by autism, as we visualize the speed at which each child's brain circuits are operating," adds Dr. Welsh.
Drs. Cheung and Welsh will carry out their research using advanced, high-density magnetoencephalography (MEG) in conjunction with 3T magnetic resonance imaging (MRI) at SFU's ImageTech Lab at Surrey Memorial Hospital. MEG measures magnetic fields generated by the electrical activity of the brain at the highest spatial, depth and time resolution. Measurements can be made in milliseconds.
ImageTech Lab contains one of the few MEG systems at major health or research centres in Canada and is the only system of its kind co-located with MRI in the Pacific Northwest.
"Dr. Cheung, Dr. Welsh and other top health innovators are advancing treatments to help children with autism," says Angela Brooks-Wilson, Simon Fraser University's Associate Vice-President, Research pro tem. "This collaborative project demonstrates the power of partnerships and the importance of sophisticated facilities like SFU's ImageTech Lab, where researchers can use both MEG and MRI to catalyze advances in brain health research. I am very pleased that CIHR is supporting this important work."
"This work is instrumental for finding novel ways to predict the progression of autism, which has important clinical implications. It will also allow for a better characterization of different subtypes of autism and their response to treatments," says Dr. Nino Ramirez, Director of the Center for Integrative Brain Research at Seattle Children's Research Institute.
"The sky, or in this case - the brain, is the limit when we do things together," says Kate Keetch, director, Department of Evaluation and Research Services, Fraser Health. "The lab was born out of partnership between the Surrey Hospitals Foundation, Fraser Health and Simon Fraser University and is now the framework for this exciting international collaboration that will allow Dr. Cheung and Dr. Welsh to bolster such an important area of research."
Autism affects the development of the brain and changes how a person communicates socially, their sensory experience and how they learn and behave. Autism can be evident as early as two years old. It is a spectrum condition which means there is a wide variation in how it expresses itself in children. We do not know the origins of autism, although genetics are thought to play a part. Therapies can help provide children with the supports necessary to maximally benefit from learning opportunities.
For media inquiries, please contact:
media@fraserhealth.ca