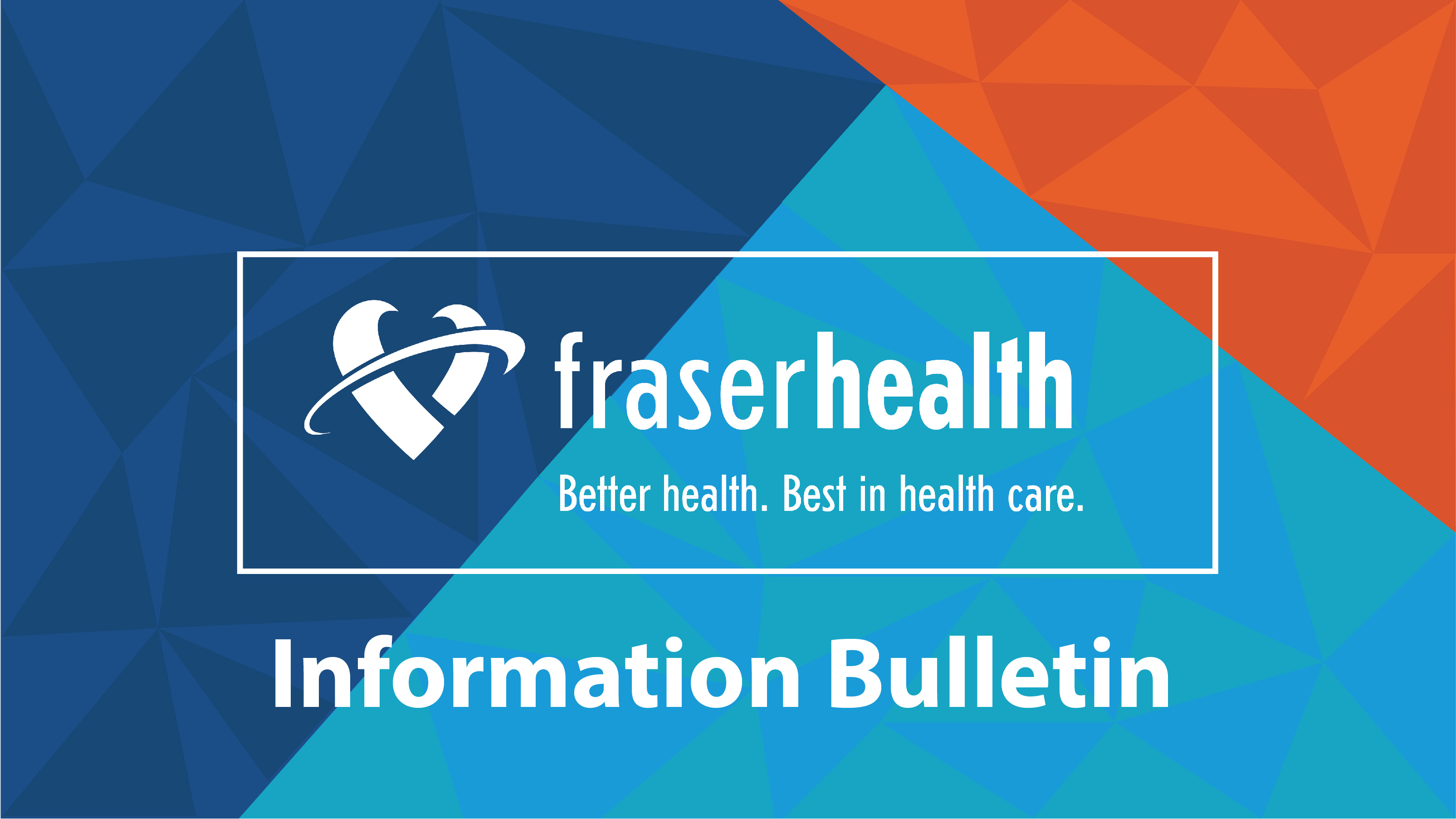 Immunization clinics throughout the Fraser Health region are now providing more people with opportunities to receive a COVID-19 booster dose this fall, including the Omicron (bivalent) booster.
Everyone aged 18 and older is eligible to receive the Moderna Omicron (bivalent) vaccine six months after completing their primary series or last booster dose and will be notified when they can book their appointment. The Moderna Spikevax Bivalent COVID-19 vaccine targets both the original COVID-19 virus from 2019 and the Omicron BA.1 variant. Health Canada approved it for use as a booster dose on September 1, 2022. It is safe and effective.

Twelve to 17-year-olds and five to 11-year-olds will continue to receive the original formulation of the vaccines.

Getting vaccinated is one important way we can protect ourselves and our loved ones against COVID-19 as we head into respiratory season this fall.

Everyone five years and older is eligible for a COVID-19 booster six months after completing their primary series or last booster dose. Watch for your invitation to book:
Age 18 and over: Omicron (bivalent) booster
Age 12 to 17: fall booster
Age five to 11: pediatric booster
Age six months to four years: primary series only
Fraser Health clinics are providing COVID-19 boosters in communities including:
Abbotsford
Burnaby
Chilliwack
Coquitlam
Langley
Maple Ridge
Surrey North
Surrey South
Additional clinic days in Hope, Agassiz and Boston Bar
Fraser Health is grateful for our partnerships with municipalities, business leaders, pharmacies, community organizations and Divisions of Family Practice for their support of these clinics.

Additionally, some public health units are providing the COVID-19 primary series for children age six months to four years, and the pediatric booster for children age five to 11 years.

For a full listing of our current clinics and public health units offering COVID-19 immunizations and boosters, along with hours of operation, please visit: fraserhealth.ca/vax.
Fraser Health is committed to ensuring everyone who wants additional protection against COVID-19 has access to a booster dose. We will continue to look at opportunities for additional clinic locations, so people can receive their booster dose quickly and close to home.

Eligible people who have not yet registered to receive their COVID-19 vaccine can register now with the Get Vaccinated provincial registration system to be notified when you can book your COVID-19 vaccine appointment. Everyone needs to register once through this system.

If you have already registered, you will be notified by email, text or phone call when it's your turn to book an appointment for your next dose. You do not need a booster dose to be considered fully vaccinated. If you have not yet received an invite and have questions about when you are eligible, please call 1-833-838-2323.
For media inquiries, please contact:
media@fraserhealth.ca