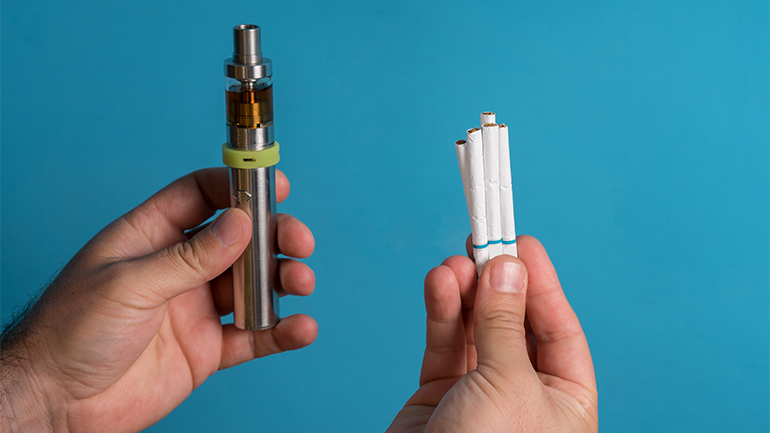 "My friends call me a narc." Learn about the important role minor test shoppers play to help ensure retailers are following the law when it comes to selling tobacco and vapour products.
By day, Amy (name changed to protect privacy) is a 17-year-old high school student. After school, on weekends and during school vacation breaks she dons a new persona as a test shopper with Fraser Health's Tobacco and Vapour Products Enforcement Team.
"My friends call me a narc," says Amy, referring to slang used for federal agents and police officers who enforce drug and narcotics laws and those who act as informants for them.
Amy is one of 12 Fraser Health test shoppers who try to buy products they're not supposed to be able to get because they're underage. Retailers are required to ask anyone who looks under 19 for identification before selling tobacco or vapour products. Selling to minors can result in fines and/or suspension of licenses.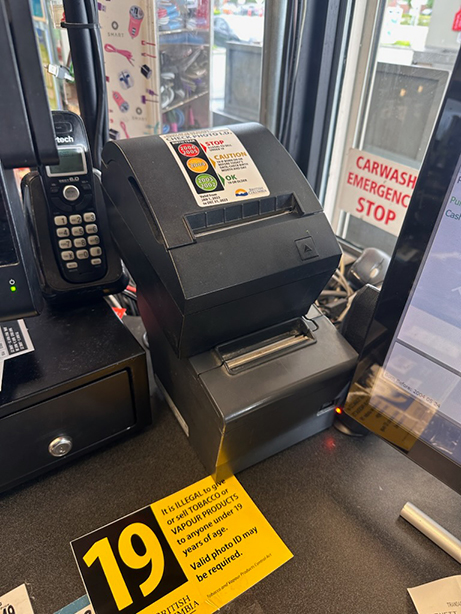 "Almost every retailer who sells cigarettes is selling vapour products and we're seeing a lot more sales to minors," says Alex Kwan, health protection manager.
Last year, Fraser Health issued 63 fines and checked more than 1,200 retail outlets for compliance with provincial regulations.
Amy explains the impact that vaping can have on kids her age.
"There are real short- and long-term health consequences for them," she says. "So it's important to try and stop them accessing these products," says Amy.
The test shoppers always work in pairs, with one acting as a buyer and the other as an observer. If the retailer is following the law, they ask for identification. Once the transaction is complete, both minor test shoppers meet with an enforcement officer stationed outside the store and independently prepare their notes.
"I was nervous at first," Amy admits. "But it's a great job and I know I'm doing the right thing."
"The minor test shoppers we employ are making a difference in the community and helping to prevent exposure of these products to youth," says Alex.
If a retailer is selling to minors, test shoppers may be called upon to testify in court—something that doesn't faze Amy one bit.
"I want to do an undergrad in business and then become a criminal defense lawyer," she says.
Thanks to the minor test shopper program, Amy already has dozens of "test cases" to her credit.
May 31 marks the 36th annual World No Tobacco Day. This day, established by the World Health Organization, serves to "draw global attention to the tobacco epidemic and the preventable death and disease it causes." (WHO 2023). In order to help restrict sales of cigarettes and vapour products to those under 19, Fraser Health employs minor test shoppers who attempt to purchase these products from retail outlets. If the retailers are in compliance with provincial regulations, they ask for identification.
Learn more at tobacco health program.