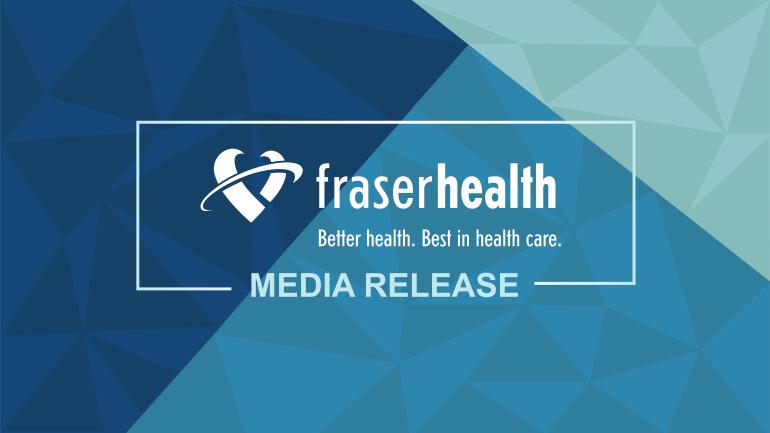 To help people in crisis and to free police to focus on crime, new crisis response teams are now in four communities in the Lower Mainland.
Abbotsford, Burnaby, Chilliwack and Coquitlam/Port Coquitlam have launched Mobile Integrated Crisis Response (MICR) teams, formerly known as Car Teams. These teams are staffed with mental health professionals and police officers to help people in crisis who call police and need appropriate health care services.
"When people are in distress because of a mental health emergency and they call police, we need to take the right steps to provide them with the care they need to stay safe and meet them where they are at," said Jennifer Whiteside, Minister of Mental Health and Addictions. "With the new Mobile Integrated Crisis Response team in Coquitlam, people in crisis will be met with appropriate, compassionate and comprehensive care, and a clear path to the help they need, supporting them on their road to wellness."
The crisis response teams include health care workers who can provide immediate support and mental health assessments to those in crisis and connect people with local resources for ongoing help.
This initiative, a collaboration between local law enforcement and health services, strengthens community safety by ensuring a rapid, care focused response to mental health emergencies, while allowing police to focus on crime.
"When police officers work alongside mental health experts, it best serves those who are in a moment of crisis or distress," said Mike Farnworth, Minister of Public Safety and Solicitor General. "By combining front line workers' expertise, Coquitlam MICR teams are strengthening the ability to respond to public safety challenges, better protecting communities, while connecting people in crisis to the appropriate services they need, when they need them. This initiative is a crucial component of our ongoing efforts to create a safer, more inclusive province."
Natalie McCarthy, vice president, Regional Care Integration, Fraser Health, said "Though a mental health crisis can have a devastating impact on a person, when they are supported with compassion and respect it can make a significant difference in their recovery. With the launch of our Mobile Integrated Crisis Response teams, we are working alongside law enforcement partners to foster important connections between people who need timely care and the vital supports and community services that will help restore their well-being and recovery."
Expanding Mobile Integrated Crisis Response teams is part of the Province's Safer Communities Action Plan, and supports the plan's goal of creating safe, healthy communities for everyone. This initiative is part of the Ministry of Mental Health and Addictions' historic $1 billion investment through Budget 2023 to urgently expand access to mental health and addictions care, including increasing early intervention and prevention, harm reduction, treatment and recovery services, supportive and complex care housing and more.