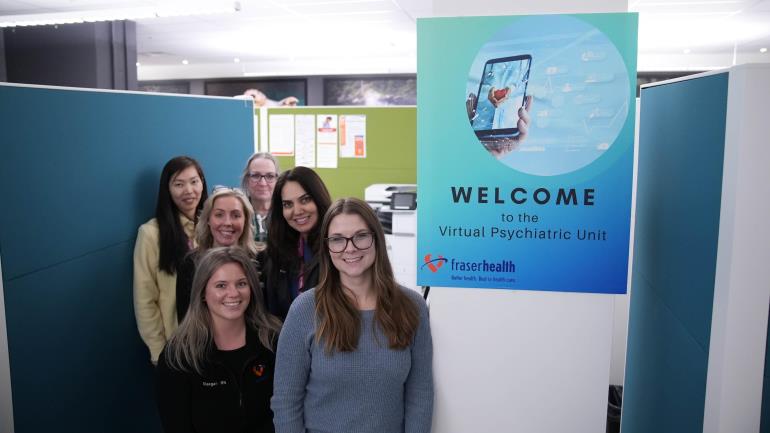 Step into a new era of health care where virtual and digitally equipped hospitals bring high-quality care directly to your home.
Fraser Health's innovative Virtual Psychiatry Unit is reshaping mental health interventions, offering eligible patients the safety and convenience of managing their care from the comfort of home. This ground-breaking program brings high-quality psychiatric interventions directly to eligible patients' homes, redefining the concept of inpatient care.
Patients are admitted to the unit through the Emergency Department or Inpatient Psychiatry Unit. If they choose to access this new model of care, their home becomes a virtual hospital room, complete with access to friends, family and pets, as well as digital connections to care teams who make in-person house calls if needed.
Fraser Health's Virtual Psychiatry Unit is not just a program; it's a transformative approach to mental health care, bringing healing, support and recovery to the heart of patients' homes. Experience a new dimension in health care—where home becomes the center of compassionate, personalized and effective psychiatric care.
Read more about the Virtual Psychiatry Unit.
Learn about virtual psychiatry unit job opportunities here.