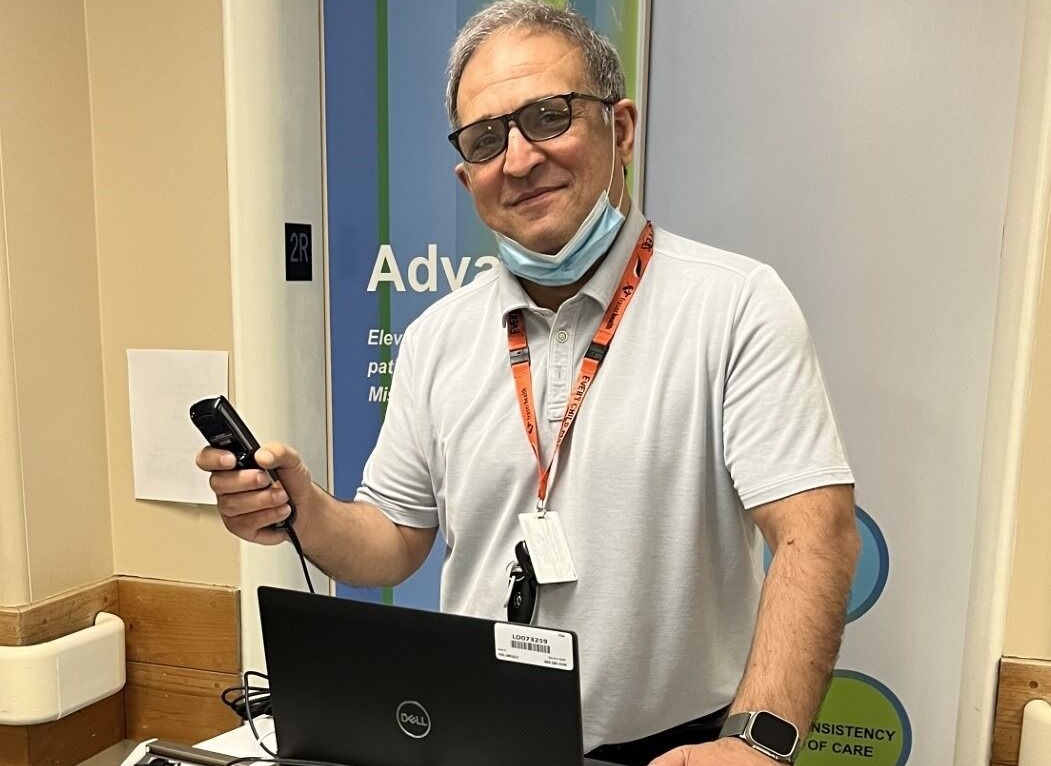 Mission Memorial Hospital (MMH) is a bustling, vibrant community, and at the heart of it all is Dr. Farid Rahimi, a trusted hospitalist whose career in medicine started 25 years ago, the past 11 of which have been at MMH.

In 25 years, Dr. Rahimi has witnessed various advances in health care. "MEDITECH Expanse is a new, much-needed tool in our toolbox," says Dr. Rahimi. "We can't work with tools of the past and expect improved outcomes."

Dr. Rahimi participated in MEDITECH Expanse training modules and was quick to step forward with inquisitive questions to help him best understand this new system. "Training is hard work, it requires teamwork and may not always be smooth," says Dr. Rahimi. "But I know this, the more we train, the more we work together, the more we will succeed." This transformation is a marathon, not a sprint.

Often referred to as 'guardians of wellness', hospitalists work tirelessly to ensure that patients receive the best care possible during their hospital stay. They are the caring hands that guide patients through their medical journey, from admission to discharge, collaborating with specialists, nurses, and other health care professionals to create a personalized treatment plan tailored to each patient's needs. With this skillset, alongside dedicated colleagues and new tools of innovation in the toolbox, Dr. Rahimi is setting a confident pace to take MMH across the finish line and into the future of care.