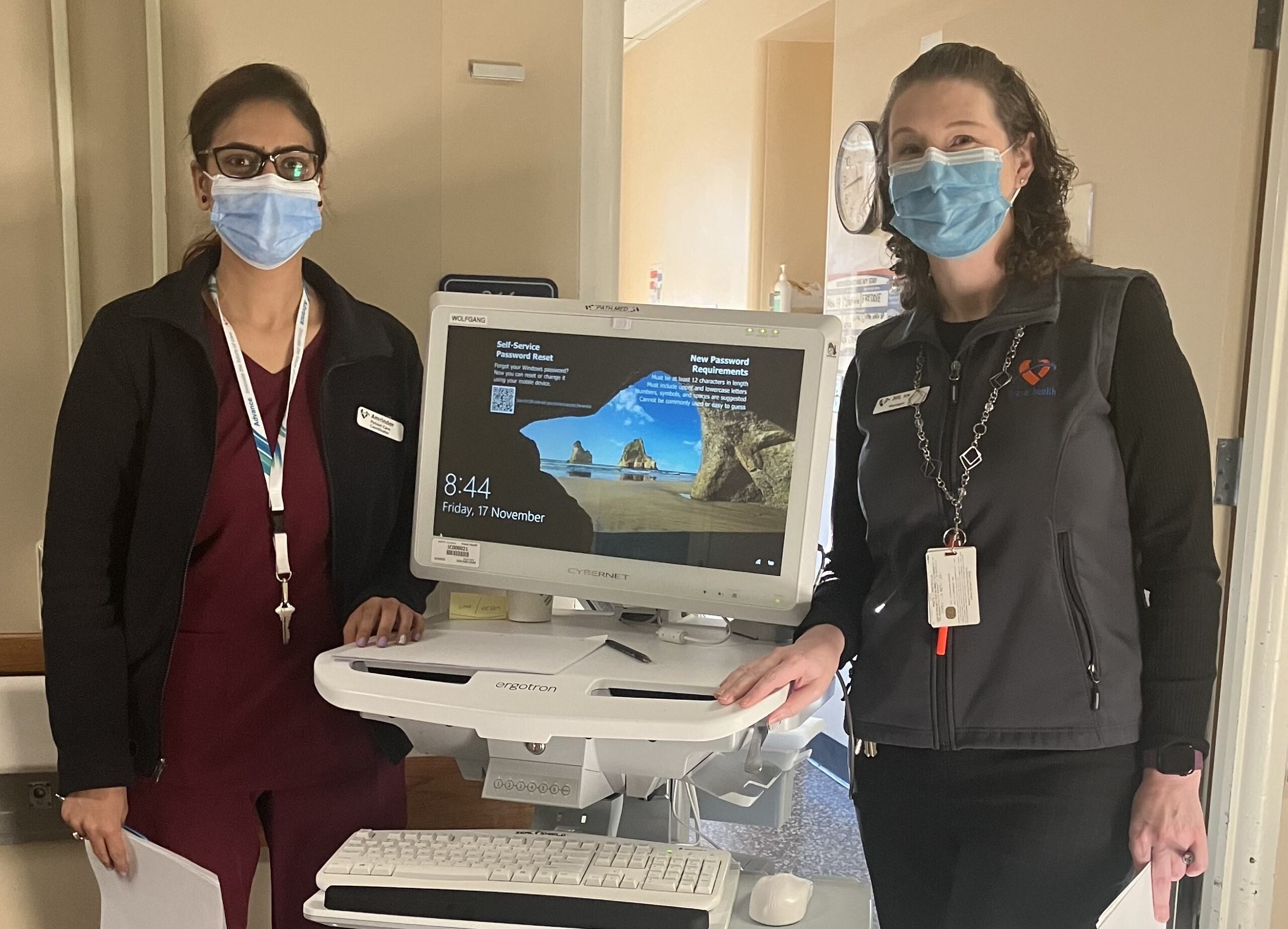 The Medicine and Path team at Mission Memorial Hospital (MMH) is making the transition to MEDITECH Expanse a tad more fun. Recently gaining a large number of upgraded Work Stations on Wheels (WOWs), this spirited health care team decided to add a splash of personality to the names of their trusty new companions.

"We have Wilbur, Waldo, Wilma and Wolfgang down this hall," says Jill McIntosh, Clinical Operations Manager, Medicine and PATH at MMH. "Over here we have Archie, Reggie and Moose – they're our backup team."
"WOWs are more than just a digital device," says McIntosh, "They're a friendly companion supporting our daily quest for excellent patient care. While we embrace these new companions the team thought we might as well have a little fun!"
WOWs allow nurses to do patient charting, distribute medication, and review providers' orders at the point of care. These battery-operated health care companions can be moved throughout the hospital with ease. The height adjustability of the cart and monitor makes it easier for all staff to use, and the wireless barcode scanner allows health care providers to scan patient wristbands at the bedside. With an antimicrobial design, these new digital companions host a monitor, keyboard and mouse that prevent the spread of bacteria and other harmful microbes. 
Why the fun names? It's more than just whimsy. The Medicine and Path team at MMH believe that infusing a sense of humour into their daily routines lightens the load and fosters a positive team atmosphere. "Personalizing our WOWs not only helped reduce the stress of adopting new technologies, it also created laughter, joy and a refreshed camaraderie among the team," says McIntosh.
So, if you ever find yourself in a health care facility and encounter a WOW with a whimsical name, know that behind this digital device is a team of dedicated professionals making strides in the world of electronic health records, one fun name at a time!