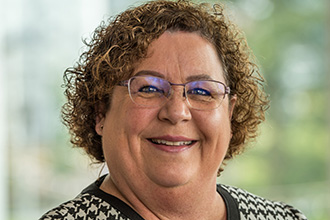 Cathy Wiebe provides leadership to Delta Hospital, Peace Arch Hospital, and Delta and White Rock/South Surrey health services.
Cathy has over 30 years of experience in health care in British Columbia, Alberta and Ontario. Her clinical background in critical care settings provided her start in health care. Cathy has held many leadership roles for the past 14 years in Fraser Health. She started as a manager at MSA/Abbotsford Regional Hospital and then moved on to the director role at Royal Columbian Hospital and Eagle Ridge Hospital in the Medicine program. Her most current director roles include Ridge Meadows Hospital and Delta Hospital. Cathy has been involved in a variety of quality improvement, redevelopment and redesign projects.
Cathy holds a Bachelor of Science in Nursing and Masters in Nursing, along with other certificates related to health care.