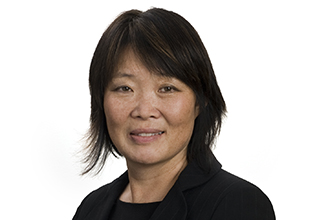 Dr. Grace Park is the program medical director for Home Health and a practicing family physician. She provides care and supports clients to live independently at home for as long as possible.
Dr. Park enjoys working with other program leads to ensure smoother transitions for clients and seamless coordination of care within the health care system. She is actively involved with the Divisions of Family Practice in the work with the Integrated Health Network (IHN) and along with the IHN team making significant progress in Home Health integration with community family physicians.
She is also a clinical assistant professor with the Department of Family Practice at University of British Columbia.
University of Calgary
UBC Sauder School of Business

Awards, honours, recognition and certification
Peace Arch Hospital Medical Leadership Award
Friends of the Foundation Award
Fraser Health Above and Beyond Award
Recent blog posts and articles