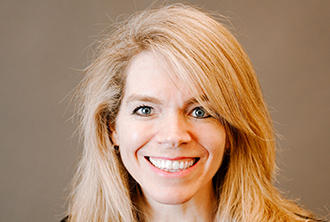 Janet Murphy provides strategic and operational leadership for the Maternal, Infant, Child and Youth program in Fraser Health.
Career snapshot
Janet began her nursing career in Ontario as a registered nurse/charge nurse at the Childrens Hospital of Eastern Ontario working in high acuity surgery and the IV/PICC team. She was a part time clinical instructor at the University of Ottawa, School of Nursing for three years where she shared her love of pediatrics with third and fourth year nursing students.
Janet moved to BC in 2007 and holds 16 years of experience within progressive leadership roles in both Professional Practice and the Maternal Infant Child and Youth (MICY) Program in Fraser Health. Most recently, Janet held a director position within the MICY program where she was responsible for MICY services at four acute care hospitals - Abbotsford Regional Hospital, Chilliwack General Hospital, Langley Memorial Hospital, and Peace Arch Hospital as well as serving as pediatric operational strategy lead for the program.
Janet is a collaborative, strategic and relationship oriented operations leader with 26 years of nursing experience. Her desire is to model integrity and hard work with a goal to inspire others to reach their full potential, foster exceptional patient care experiences, and model the values of a clear, caring and courageous leadership.
Formal education
Janet holds both a Bachelor of Science in Nursing and a Master's of Education in Organizational Studies from the University of Ottawa. In 2018, she was honored to be awarded the Excellence in Nursing Administration award from the Nurse and Nurse Practitioners of British Columbia at their Nursing Awards of Excellence ceremony.