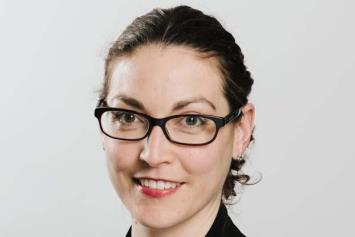 Dr Niles is an obstetrician and gynecologist subspecializing in maternal fetal medicine and clinical genetics that works in the Fraser Health Authority in British Columbia.
Dr Niles completed a combined MD/PhD at McGill University, residency in obstetrics and gynaecology and fellowships in maternal fetal medicine and clinical genetics at the University of Toronto. She is a member of several perinatal societies including the Society of Obstetricians and Gynaecologists of Canada (SOGC), American College of Obstetricians and Gynecologists (ACOG), International Society of Prenatal Diagnosis (ISPD), and the Society of Maternal Fetal Medicine (SMFM). She works to translate research into clinical policy through guideline development at the SOGC and the Perinatal Services of British Columbia. Dr. Niles is also the current Regional Division Head of Obstetrics for the Fraser Health Authority as well as a Clinical Assistant Professor in Obstetrics & Gynaecology at the University of British Columbia. Outside of work, she enjoys skiing, dancing, and nature photography.
Maternal fetal medicine
Fetal ultrasound
Prenatal genetic screening and diagnosis
Clinical Genetics Fellowship – University of Toronto

Fellowship, Maternal Fetal Medicine – University of Toronto

Residency (FRCSC) Obstetrics & Gynecology – University of Toronto

Doctor of Medicine – McGill University

PhD in Human Genetics – McGill University
Awards, honours, recognition and certification
SOGC Junior Member Best of Four Research in Obstetrics – 2012

IWK Board of Directors Fellowship – 2012

Hamilton G. Wadman Memorial Prize in Medicine – 2009
Multiple publications in perinatal care, clinical genetics, and clinical guidelines.