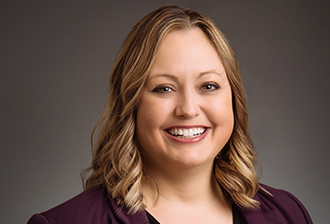 Kristelle Heinrichs provides leadership for Mental Health and Substance Use Services across Fraser Health.
Kristelle has worked in the health care field for 25 years with over 15 years of experience within progressive leadership roles in Mental Health and Substance Use Services (MHSU) in Fraser Health. Most recently, Kristelle held a director position within the MHSU portfolio where she was responsible for MHSU services in Surrey as well as regional programs and projects. Kristelle brings a client-centred, collaborative and compassionate approach to leadership with a desire to build partnerships that lead to system change which will make a difference to the patients, clients, families and natural supports that we serve.
Kristelle holds a Master's of Management in International Health Leadership from McGill University as well as a Master's in Arts in Counselling Psychology from Trinity Western University.