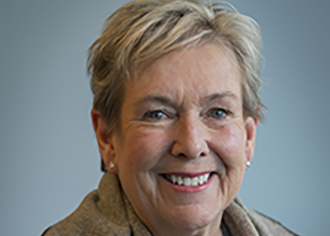 Linda Dempster provides provides strategic leadership for patient experience, quality care, professional practice and learning and research.
Linda ensures that the health care journey is both high quality and seamless for patients, clients, residents and their families.
Linda's expansive portfolio includes Quality and Patient Safety, Clinical Quality and Strategic Priorities, Professional Practice and Learning and Research and Innovation.
Linda has more than 30 years of experience in a variety of health care settings and was the winner of the College of Registered Nurses of British Columbia (CRNBC) Award of Distinction in Nursing in 2014. Previously, she led the Professional Practice department within Alberta Health Services, with responsibility for provincial staffing services and all aspects of professional practice such as specialty education, student placement, new graduate transition and collaborative practice.
Prior to that, Linda led the Quality and Patient Safety portfolio for Vancouver Coastal Health.
Linda is a registered nurse and holds a Master's degree in Leadership.