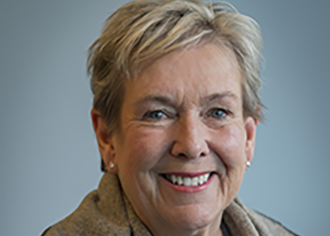 Linda Dempster provides strategic leadership for the Patient Experience portfolio, ensuring the health care journey is both high quality and seamless for patients, clients, residents and their families.
The portfolio includes Patient Safety and Quality, supported by Professional Practice, Infection Prevention and Control, Ethics and Diversity Services and the Patient Care Quality Office. A second focus is performance and resource optimization including patient access and transitions, performance support, accreditation and capacity optimization.
Linda has over 30 years of experience in a variety of health care settings. She was the winner of the CRNBC Award of Distinction in Nursing in 2014. Most recently she led the Professional Practice Department within Alberta Health Services, with responsibility for provincial staffing services as well as all aspects of professional practice such as specialty education, student placement, new graduate transition, collaborative practice to name a few.
Prior to that Linda led the Quality and Patient Safety portfolio for Vancouver Coastal Health which included leading the accreditation, infection prevention and control, community engagement, performance improvement and human factors engineering processes across the organization.
Linda is a registered nurse and holds a Master's degree in leadership.