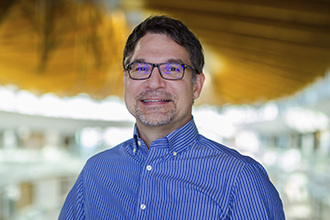 Dr. Martin Lavoie's primary mandate is to prevent disease, protect health and promote wellness in populations and communities in the Fraser Health region.
Martin also provides executive leadership and strategic oversight in the areas of population health, prevention of non-communicable diseases, communicable disease prevention and control, environmental health, licensing of community care facilities, Aboriginal Health, South Asian Health Institute, Mental Health and Substance Use and population health surveillance.
Martin joined Fraser Health in 2017 as both medical health officer and executive medical director for Population and Public Health.
Prior to joining Fraser Health, Martin supported the Alberta Health system, serving as a regional medical officer of health, and then as Deputy Chief Medical Officer of Health with the Government of Alberta.
Martin is an Assistant Clinical Professor, Department of Medicine, University of Alberta, and has taught physician students at the Office of the Chief Medical Officer of Health for Public Health and Community Medicine. He is also a member of the National Advisory Committee on Immunization.
Martin obtained his degrees in medicine and community medicine from Université de Montréal in 1996, and is a fellow of the Royal College of Physicians of Canada in community medicine.