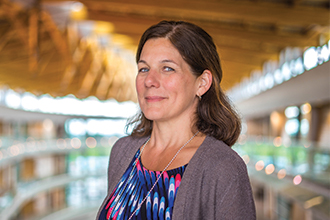 Sheila Finamore is the executive director for Burnaby Hospital and the community of Burnaby.
Sheila comes to Burnaby Health Services and Burnaby Hospital with over 20 years in health care, most recently as the interim executive director, Burnaby Hospital and prior to this as the site director for Burnaby Hospital from 2011 – 2014.
She began her career at Burnaby Hospital as a care aide while attending nursing school and then became a registered nurse. With a passionate, determined and engaging approach, Sheila has facilitated amazing changes and growth within Burnaby Hospital, while always keeping improved patient care at the forefront.
Sheila holds a Bachelor of Science degree in Nursing and a Master of Science in Nursing from the University of British Columbia.