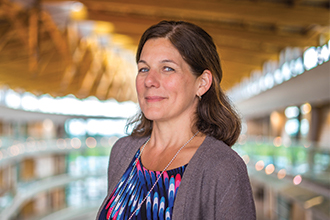 Sheila provides interim executive oversight for acute care and community care settings in Abbotsford, Burnaby, Mission, New Westminster and Tri-Cities.
Sheila is accountable for the hospital and community health services in Abbotsford, Burnaby, Mission, New Westminster and Tri-Cities. She also oversees trauma and cardiac surgical services throughout the Fraser Health Region.
Sheila comes to the Royal Columbian Hospital with over 28 years in health care, most recently as the executive director, Burnaby Health Services and Burnaby Hospital: administrative lead for the Fraser Health Emergency Network. As part of her role, Sheila has been the clinical administrative lead for the development of primary care networks in Burnaby and the Burnaby Hospital redevelopment project.
She began her career at Burnaby Hospital and with a passionate, determined and engaging approach, Sheila has facilitated amazing changes and growth within Burnaby Hospital, while always keeping improved patient care at the forefront. She has demonstrated a focus on excellence in quality patient care and an ability to deliver on overall health system improvements.
Sheila holds a Bachelor of Science degree in Nursing and a Master of Science in Nursing from the University of British Columbia.