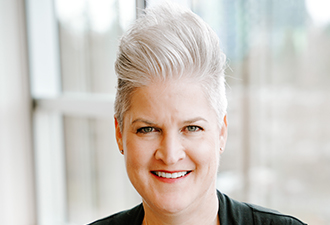 Suzanne Fox provides leadership for Integrated Long Term Care and Assisted Living Services.
With over 15 years of experience as a health care executive and a certified executive coach, Suzanne is accomplished in providing strategic leadership, building high value teams, creating trusted partnerships, adapting to complex environments and delivering results.
Suzanne has most recently been the chief operating officer of Yana Motion Lab; a company focused on musculoskeletal health and how we move. Her previous roles have included various executive director and director roles at Island Health. She was the executive director for Nanaimo, Oceanside and the West Coast regions of Vancouver Island. In this role, Suzanne provided strategic leadership for all health services, including acute and community, within the geographic area.
Suzanne holds a Master of Science degree in Nursing from the University of British Columbia. She is a Certified Dare to Lead™ trainer, Resilience at Work™ Accredited User, a Positive Intelligence Professional Trainer and is a member of the Canadian College of Health Care Leaders. She is also a member of the International Coaches Federation.