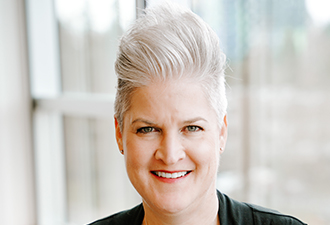 Suzanne Fox provides strategic leadership for Seniors and Complex Care as well as integrating community services regionally
Suzanne began her career at Fraser Health in 2020, as the Executive Director of Long-term Care and Assisted Living, where she supported the development and execution of a new strategic plan focusing on the quality of life for seniors. She also served as Interim Vice President for Regional Care Integration which held accountability for Mental Health, Substance Use, Primary Care, Seniors and Community care. Suzanne has held leadership positions in the private sector as a chief operating officer for a technology start up and held various other senior roles at Island Health where she was accountable for all health services, including acute and community, within a geographic area.

Suzanne has facilitated many changes within her accountabilities while keeping a resident focus at the center. She has demonstrated excellence in developing high performing teams that focus on excellence in quality and deliver care, comfort, and connection to deliver on health system improvements.
Suzanne holds a Master of Science degree in Nursing from the University of British Columbia. A dedicated lifelong learner, Suzanne is also a Certified Health Executive with the Canadian College of Leaders and a Certified Executive Coach with the International Coaches Federation.