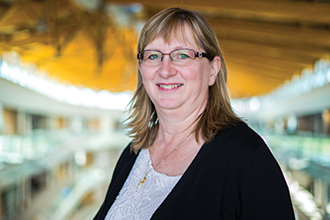 Valerie Spurrell provides executive director leadership and strategic oversight to Ridge Meadows Hospital and Pitt Meadows and Maple Ridge Health Services.
Valerie began her career in residential care and then shifted to rehabilitation. She spent 17 years at G.F. Strong Rehabilitation Centre in a variety of roles. She started the B.C. Rehab Nurses Group, and established the first post-register nurse rehab nursing program in B.C. In addition to clinical and leadership roles, Valerie taught at the University of British Columbia for a couple of years. She has been working in Fraser Health in various leadership roles since 1995.
Valerie graduated from the University of British Columbia with her Bachelors and Masters degrees in Nursing Science with a focus on leadership.