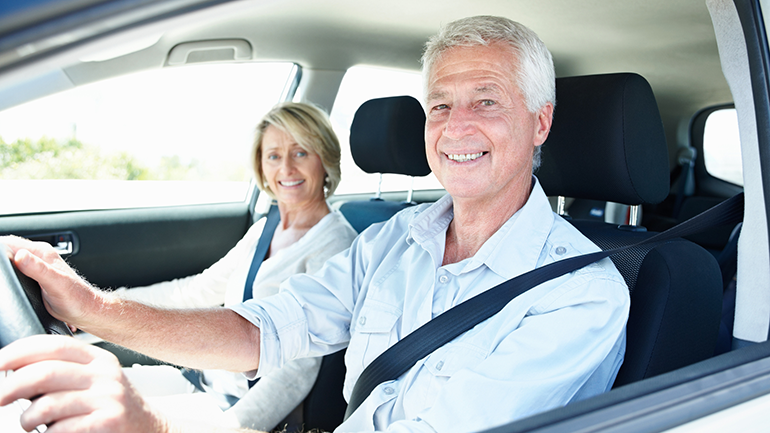 Learn how to keep your driving skills sharp and get information on medical and driving assessments.
How can I drive safely as I age?
For many, driving our own vehicle is the best way to get around. As we age, however, our physical and mental abilities change, and some of those changes – including our vision, hearing and ability to react quickly – can affect our driving.
Beginning at the age of 80, medical exams are required every two years for all drivers, as medical conditions affecting driving are more common as people reach this age. Find out more about driver medical fitness assessments.
If you are no longer eligible to hold a driver's licence, or you decide to retire from driving and use your driver's licence as photo ID, you can exchange it for a free B.C. Identification Card.
What is the Enhanced Road Assessment?
The Enhanced Road Assessment (ERA) is a driving assessment that evaluates a driver's ability to safely operate a motor vehicle. Drivers with a medical condition that may affect the motor, cognitive, or sensory functions required for driving may be referred to the ERA.
The ERA is administered by the Insurance Corporation of British Columbia (ICBC) on behalf of RoadSafetyBC, and is conducted in a vehicle you provide. Your ERA appointment can take up to 90 minutes and consists of a pre-trip vehicle orientation, 45 minute on-road drive, and a post-trip review
What options are available if I can no longer drive?
Learn about the transportation options available to help get around if you can no longer drive: