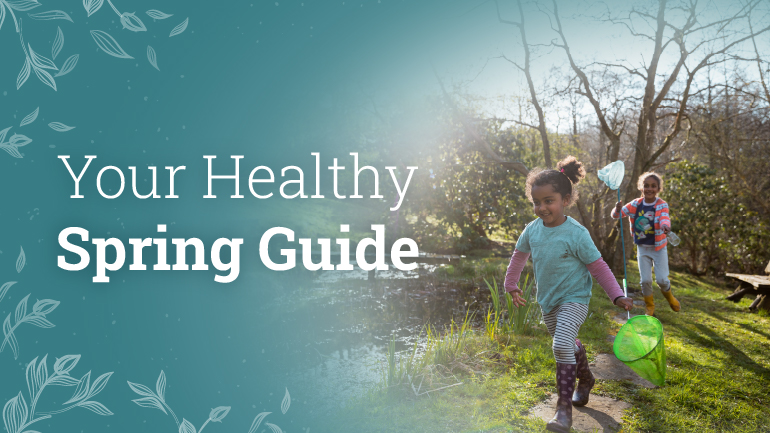 Spring is the perfect time to shake up your routine and put some spring into your step.
Whether you're looking for ways to perk up your plate or getting back to outdoor play, here are ways to kick-start your spring.
Warmer weather makes spring the perfect time to get outside and get active. You can start with small steps – literally – by taking a walk around your block or neighbourhood. Looking for something more adventurous? Activities such as hiking or rock climbing might be more your speed. In your rush to get back to exercising outdoors and enjoying the sunnier days, remember to keep safety in mind.
Make a fresh start with spring foods
Spring is a great time of year to re-explore our relationships with fresh, local fruits and vegetables. You may even consider growing your own.
Below are tips on mindful eating and drinking, gardening and other fun activities for you and your family this spring.
More spring health and safety tips
Read more tips below on vaccines, safety around windows and balconies, and more.
Take precautions to avoid tick bites

Keeping the roads safe for cyclists

Road safety tips on being a bike-friendly driver

Why cyclists sometimes ride in the middle of the road