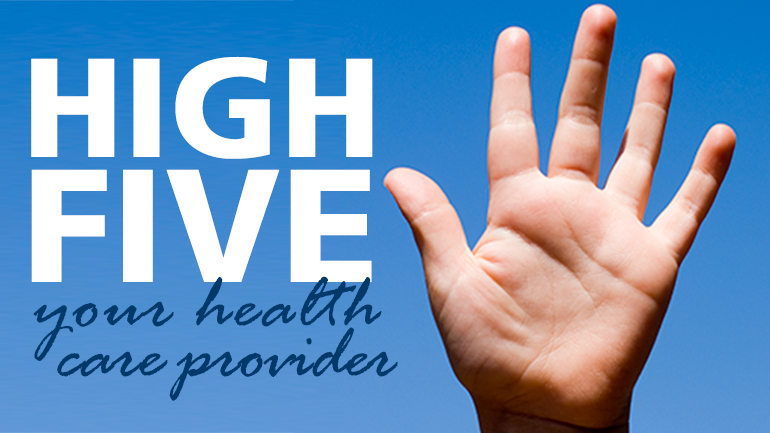 This week's kudos go to our amazing employees at Royal Columbian Hospital, Chilliwack General Hospital, Delta Hospital and the Complex Wound Centre in Port Moody.
For Royal Columbian Hospital
I had hernia surgery at RCH. From admitting to discharge, all the nurses were wonderful! I was on 3 South and a few nurses stood out to me. One was Trudy such an excellent nurse and very knowledgeable! I was so impressed with her. Another, Espazitto. There were others who cared for me and sorry I can't remember their names. All were very good! I want to thank them for looking after me. I appreciated their time and conversations especially since I know how busy they were. Thank you for great care!
For Chilliwack General Hospital
My son just had a fairly simple surgical procedure. The staff were beyond excellent. Not a single person, involved in care or not, did not check if we had questions, everything answered fully. Friendly and competent and reassuring and professional. Time estimates were dead on. Even watching other patients' care showed a truly amazing team…Wonderful to witness. Having supported others through surgery elsewhere I truly can say this ward provides exactly the care I would want to receive. Thank you. And kiddo is doing well.
For Complex Wound Centre, Port Moody
I feel compelled to give kudos to the staff at Complex Care Clinic in Port Moody. After months of dealing with a complicated wound, IV antibiotics, various physicians and constant change in staff, approaches and techniques, I was referred to the Complex Would Care Clinic. The professionalism of Sarah and Anna, has been the best experience I have experienced throughout this ordeal. The consistency of approach, the attention to detail, the actual use of a care plan, the assessments and treatments has resulted in great progress of my care and healing. The admin assistant, Neyako, is very professional and efficient. I finally feel listened to and treated with respect, their caring attitude has relieved my stress. The team is excellent! Thank you.