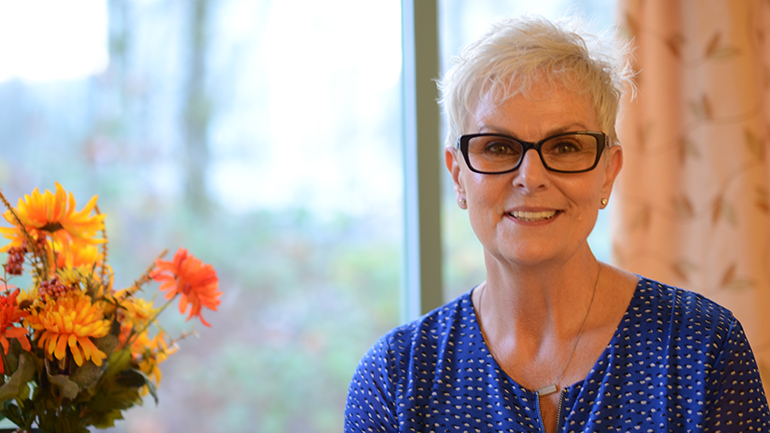 "My mother died when I was 25. That was a pivotal moment for me."
"I've been a nurse for over 30 years and I worked in St. Paul's Hospital ER until 2006. We saw many frail elderly who didn't receive consistent care. I wanted to do more so I became a Nurse Practitioner. I joined Fraser Health in an Acute Care for the Elderly unit, then Home Health, and now residential care.
Working in this field, you're kind of a negotiator. You can't draw a line in the sand, you have to be flexible. When families come here, it's a difficult time; they're placing their family member into care and may not want to. People come with fears. Their family member needs the care that is provided in residential care, but they may not be mentally prepared to accept this reality. So I give all my families my cell number. I say if you're really worried, call anytime. They rarely call, but it reassures them because they know they can. Nurse practitioners provide medical care, but we also have a nursing lens and a holistic perspective.
My mother died when I was 25. That was a pivotal moment for me. Sometimes I say to families, 'How lucky you are to have your mom. She's 95, and you've had her your entire life.'"
– Barbara Radons, Nurse Practitioner, Residential Care