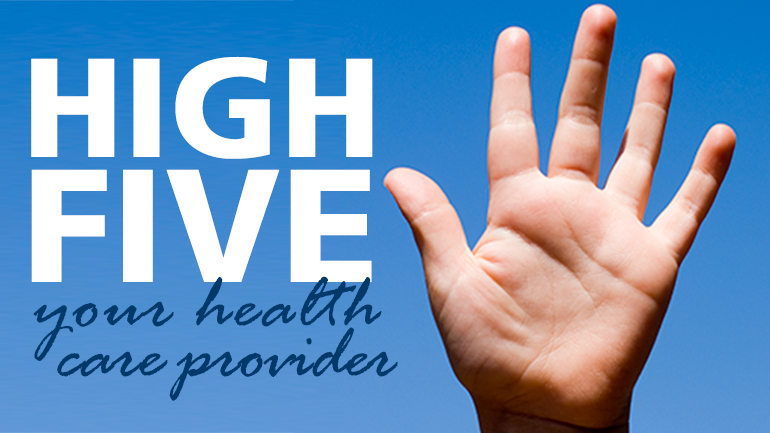 This week's kudos go to our amazing employees at Abbotsford Regional, Peace Arch and Royal Columbian Hospitals.
Abbotsford Regional Hospital
I recently had surgery at Abbotsford Regional Hospital and Cancer Centre. I would like to compliment all the staff that I had contact with. I found them all helpful, kind and professional. I cannot say enough good about the nurses that took care of me in post op surgical day care. Thank you for making a tough time the best it could be.
I was seen by Dr. Francoeur on Thursday afternoon at Peace Arch Hospital and I would like to say thank you to all the people I came in contact with in the day care area. Everyone was so kind and cheerful. It creates a wonderful atmosphere for the patients. Congratulations for a job well done, it certainly put me at ease.
---
This was my first time visiting the emergency department of Peace Arch Hospital. I had a very serious medical emergency and the triage staff were very efficient and friendly. I was initially treated by two nurses (did not catch their names) who informed me that they were helping Mickey who would be taking care of me. The two nurses had amazing bedside manners, started my medical treatment right away, ensured that I was aware of what was happening and kept the mood light which was much appreciated. As with his coworkers, Mickey did an amazing job. He also ensured I was always aware of what was happening and made sure I was comfortable during my six hour stay in the ER. Keep up the great work!