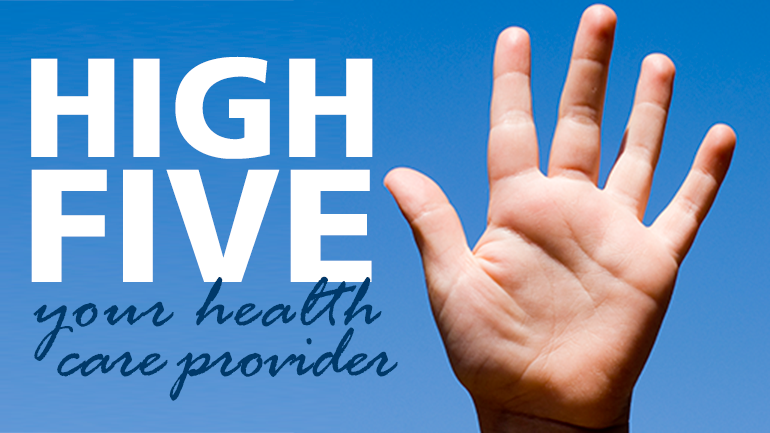 This week's high fives go out to our amazing people at Jim Pattison Outpatient Care and Surgery Centre, Burnaby, Peace Arch and Fraser Canyon hospitals.
Want to send a high five to your health care provider or Fraser Health team member? Leave a comment below or email feedback@fraserhealth.ca.
For MRI Department at Burnaby Hospital
Louie was very caring – she helped us countless times during our visit. She was a real blessing to us, as she answered all our general question and provided great guidance,
Louie is caring and outgoing, and we are grateful.
---
For Jim Pattison Outpatient Care and Surgery Centre
Excellent caring professionals from admitting to release. I would recommend Jim Pattison Outpatient Care and Surgery Centre to anyone.
---
For Peace Arch Hospital
I was extremely nervous and anxious about my surgery and I must say overall this was really quite the experience.
The lady in the register office advised exactly where I needed to go, got me checked in quickly and efficiently which was great!
The ladies sitting at the front desk at the Surgical Day Care were happy, smiling and great to deal with. They made sure I was comfortable as possible.
Kathy and another nurse were phenomenal! The whole surgical day care team was extremely helpful and efficient! Really Incredible in such a fast pace environment.
Truly appreciated everything they did for me today.
---
For Dr. Greggain at Fraser Canyon Hospital