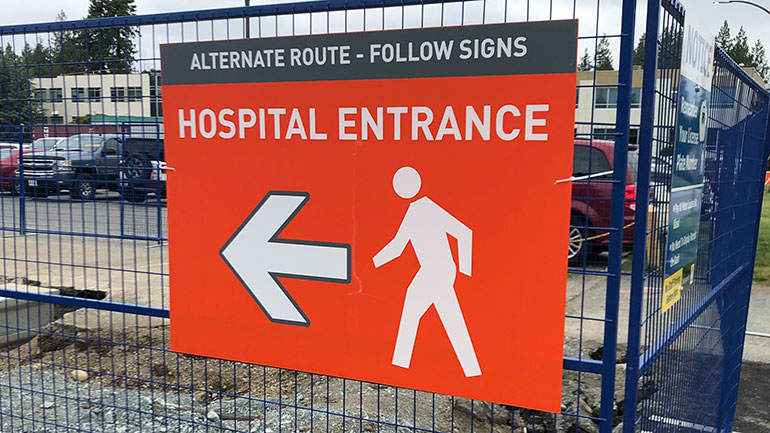 New emergency department at Langley Memorial Hospital will be more than three times the size of the current department and is designed to better support and care for patients and families who require emergency care.
If you have recently visited Langley Memorial Hospital (LMH) you will have noticed several areas of the site under construction. The work is part of several capital development projects to upgrade and expand our facilities and enhance care.
Projects include an emergency department expansion that will increase treatment spaces to 49 from 31 and significant infrastructure upgrades in other areas of the hospital.
Langley Memorial Hospital and all services remain open
During construction, the hospital and emergency department, including the emergency drop-off area remain open and continue to provide safe, exceptional care and support to patients and families.
Construction activities on campus may impact parking and roadways. Please allow for extra time when arriving for appointments. Visitors to the site are asked to follow the pedestrian walkway signs to access hospital entrances.
Navigation volunteers
If you need help finding your way around the hospital, please connect with our navigation volunteers for help. You can find our volunteers at the information desk located just inside the hospital's main entrance.
Construction starts on new MRI for Langley
Patients in Langley and across the region will benefit from increased access to MRI exams.