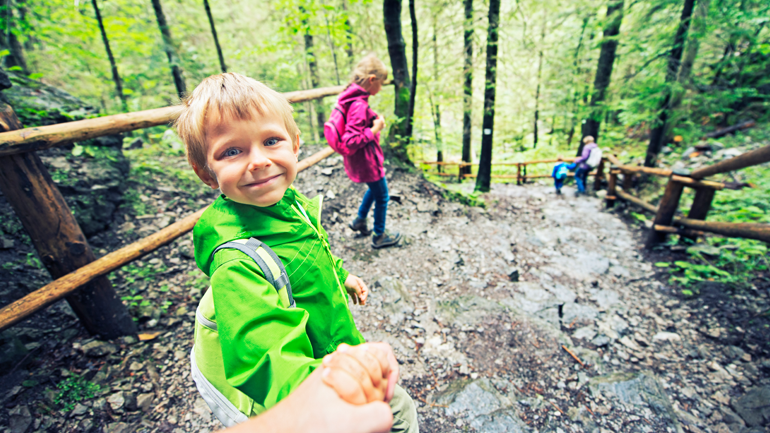 For the next few weeks many children across Fraser Health will be out of school for spring break. It's the perfect opportunity for families to get outside, spend time together and try something new.
Children are spending more and more time in front of screens. Too much screen time can affect children's physical and mental health.
Exploring your local and neighbouring communities is a great way to connect with your children by having fun, being active and learning something new. Keeping kids active and engaged can help renew their energy and readiness for learning at school.
Here are some ideas to make lasting memories this spring break:
Many communities across Fraser Health have partnered with Live 5210 to help build healthy environments for children. Live 5210 is a healthy living and eating initiative that makes it easier for children, youth and families to make healthier choices. Live 5210 play boxes are available in many locations and are filled with play equipment that enable children to have fun and be creative. Visit their website for community and play box locations.

Trying out a new playground or park is a fun way to discover new places. Check out your city's website to find parks and playgrounds in your area.

Heading out to explore the many beautiful trails in the Fraser Health region is a great way to be active and check out what nature has to offer. You can choose the length and difficulty of the trail to best suit your needs. Visit Vancouver Trails to start exploring.

Local mountains are a wonderful place to enjoy the snow. Whether your interest is skiing, snowshoeing or tobogganing, the mountains are a great place to explore. Many mountains offer spring break specials, classes or programs.

Check out your local parks and recreation leisure guides. They are filled with lots of drop-in activities and programs for all ages. Swimming, skating and spring break special events are just a few activities that are offered. Many of these activities are low- or no-cost.

Exploring indoor places can be a great adventure when the weather is rainy. Family Fun Vancouver has a variety of options for indoor fun throughout the Lower Mainland.